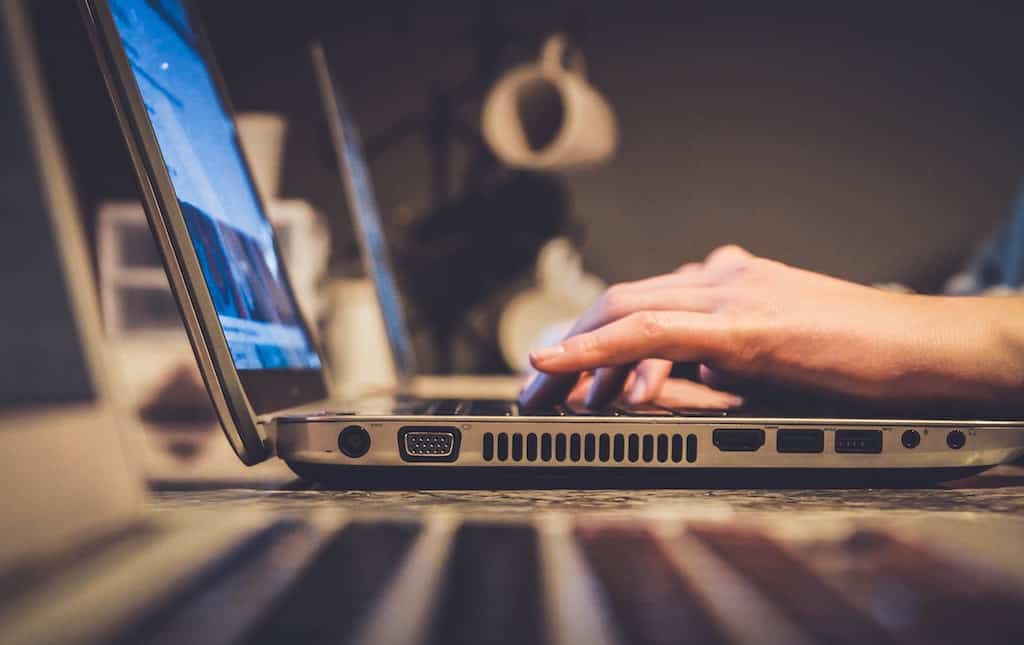 Switching broadband providers has become increasingly simple in recent years, and thanks to OFCOM, the communications regulator, you may be exempt from exit fees should you wish to terminate your current contract prematurely. This is the case if your broadband speeds fall below the guaranteed minimum, be sure to check your T&Cs.
There are many reasons for wanting to switch broadband provider, you may be looking for faster speeds, greater bandwidth, better customer service or just looking to save money on a new deal.
Whatever your reason for switching, here's what to expect when changing broadband.
Will there be any downtime when switching?
Switching nowadays is a lot smoother than it used to be, and chances are that you won't lose service either. More often than not there is one day where service is intermittent, that being said your new provider will normally notify you of when the change is set to take place and if you're likely to lose any service during this time. Communication is key with this and allows you to plan around it in order to still be online.
If you have an existing telephone line that you're planning to keep and only wish to change your broadband, then overall the downtime will be minimal during the automated switchover. However, if you're also planning to change your landline provider then it's worth checking in with them around service downtime to minimise the effects of any potential disruptions.
Compare gas and electricity deals
Our technology works 24/7 to keep you on great energy deals. Lower your bills by switching to our free service.
How long does a switch take?
On average it will take about two weeks to change provider, although this could take longer if you require an engineer to come in and do any work. This doesn't mean that you'd be without internet but the set up prior to the switch over is simply more time consuming.
Can I switch between broadband types?
If you're looking to change broadband types, from a standard service to a fibreoptic supply then you'll need to cancel your old service and set up a new contract with a new supplier. These cannot be switched automatically.
What should I look out for when switching broadband provider?
With more and more people spending time at home, internet service providers have experienced and increased demand in service, pushing competition up and raising the quality of service.
As with any contract, companies don't want you to be leaving them and, in some cases, will make the process time consuming and difficult, with numbers of people looking to switch broadband providers dropping year on year.
The best approach to take is to prioritise what you want from your new internet service provider. If the most important factor is cost, then you may need to sacrifice other aspects, such as speed or customer service - so bear this in mind!
Many providers also offer "bundles" which combine multiple services under one umbrella, however it is always advised to research if this meets your requirements.
There are several common reasons for experiencing a delay to your internet installation:
If you require a new phone line you may experience delays in your internet set up. The majority of properties will have had a BT landline installed at some point, which will be required as an access point from most providers operating with the Openreach network, this excludes Virgin Media and Hyperoptic Broadband. In the rare instance that your home doesn't have a landline, then you'll need to pay for one to be installed prior to getting an internet connection.
If you are moving into a new build property your address will need to be officially registered with Royal Mail before you can place an order for a new phone line and broadband connection. In most cases the building group will register the property for you, failing that you can reach out to Royal Mail yourself.
If you live in an apartment complex or high rise flat there may be some limitations to what you can get. For example some leasehold flats prohibit the installation of Sky dishes to access Sky TV, so be sure to check the details on your lease. Most buildings will have a group distribution point from which all flats receive their signal, it is best to locate this prior to your appointment so that the engineer can easily get you set up.
If you live in a rental property, be that a house, flat, or shared accommodation it, would be wise to ask the landlords permission prior to making any changes as well as looking over your tenancy agreement. It is unlikely that they will object to any changes, but it's always better to double check. In cases like these, be aware when signing a broadband contract that expires after your lease finishes as you may be roped into paying for internet that you can't use or pay a cancellation fee.
Lastly delays will no doubt occur if you miss your engineer appointment. For this reason, to make sure you provide full contact details and instructions on how to reach your property, especially if you live in an apartment complex that may have multiple security locked doors. Missing an appointment can further lead to charges for time wasting, so keep on top of this one.
Switch your broadband provider
To get the best deals, you need to switch energy providers. Use our technology to compare broadband deals and see how much you could save on your next broadband bills.
About Switchcraft
We believe that everyone deserves a fairer deal on broadband. Switchcraft is a free auto switching service that continually scours the market for better broadband and energy deals. Sign up in 3 minutes, and after that, we'll automatically switch you to a better deal every year.