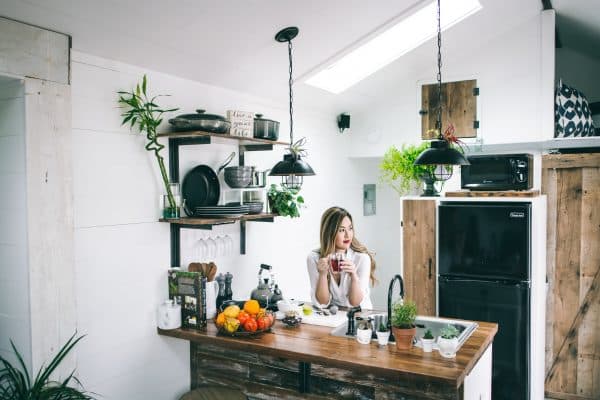 We bet you've had 'look for a new energy deal' on your to-do list for quite some time now. If so, we're here to help you make it happen.
Being smart with which energy supplier you select can help you make big savings, so it's important to shop around. At Switchcraft, we do the 'shopping' for you, so you constantly remain on the best deal.
We include deals from a huge range of energy suppliers, so whatever you're looking for, our automated system can help – whether you want a dual fuel, fixed term, green or electricity only plan.
Most people are looking to switch because they want to make a saving on their bills and find the best energy deals, but there are other factors that come into play when choosing a new energy supplier. With that in mind, we've looked specifically at three categories of energy plans – the cheapest deals, the best 'big six' supplier deals and the cheapest green energy deals.
Switch to find the cheapest energy deals
Switching to a new supplier with Switchcraft, could save you up to £580.
This is because suppliers save their best deals for new customers. Once your 'new customer' deal expires, the supplier will move you onto a more expensive plan. So, the best way to keep your energy bills down is to switch to a new supplier every time your plan expires.
It sounds like a hassle, but with Switchcraft it's simple.  Our technology keeps you on the best deal – year after year – without you having to do a thing.
Our system remembers your preferences, searches the market for the best deals and switches you to them, automatically, when your existing plan expires.
But it doesn't just do it once. It does it every time your 'new customer' plan expires. So, you can rest easy knowing you're always on the right deal for you.
Whether you're a regular switcher or you've never switched before, check out the deals below or click here to see if you could save.
Some of the best energy deals
Our technology finds the best available deal in seconds. Here are some of the top deals on offer this month:
Utility Point
One of the cheapest deals out there this month is with Utility Point. Utility Point is offering £847 annually – or a £71 monthly direct debit – for dual fuel, medium usage, on a 'fixed 16-month' plan. Utility Point is not one of the 'big six' but offers some great deals and prides itself on a dedicated and personalised service. So, this might be a good switch if big savings are your top priority. Brilliant Energy also offer some great deals, with £71 monthly direct debits for dual fuel in a medium property.
E.ON 
Want to stick with the 'big six' ? One of the best deals from a 'big six' supplier this month is with EON. For a medium property, their dual fuel rate comes out at £1,026 annually, or an £85 monthly direct debit. It is a pricier deal than some of the smaller suppliers are offering – and more expensive than many of the green energy suppliers – so, it's worth considering whether going with a 'big six' provider is a priority for you.
Solarplicity
One of the cheapest green energy deals this month is with Solarplicity. With Solarplicity you could be paying £876 annually on either a 'variable no expiry' plan or a 'fixed 12 month' plan for a medium usage property. That's a £73 direct debit per month. Solarplicity is a 100% renewable energy provider – it buys renewable energy from ethical providers and this can include energy from hydropower, biofuels, solar and wind. So, it could be a good pick if green credentials are as much a priority as making a saving. Tonik and Pure Planet also offer some excellent green energy deals.
Note: All prices are correct at the time of publishing and are based on dual fuel, medium usage in a London property. Prices are subject to change. Switchcraft impartially compares energy prices from all these suppliers and many more. Switchcraft is paid a small commission by energy suppliers so that we can offer our service to you for free. We always present our deals in price order and never favour one of our suppliers over another.
Switch your energy supplier
To get the best deals, you need to switch energy providers. Use our technology to compare energy or compare electricity deals and see how much you could save on your next energy bill. 
About Switchcraft
We believe that everyone deserves a fairer deal on energy. Switchcraft is a free auto switching service that continually scours the market for better energy deals. Sign up in 3 minutes, and after that, we'll automatically switch you to a better deal every year.