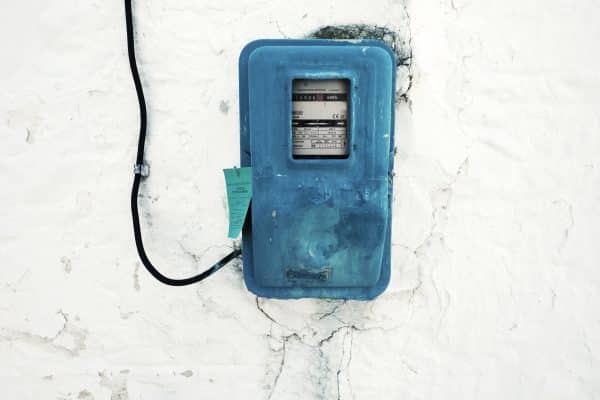 Want to get cheap electricity and gas? No problem. There are some easy ways you can seriously cut down your energy bills to save hundreds on your utilities. From challenging surprisingly big bills, to switching to the cheapest energy deal, there are lots of ways to avoid being overcharged for your energy. Because, let's be honest, who wants to be paying out money for your energy that you'd rather be spending on a last-minute getaway to Italy or putting towards that top spec bike?
10 easy ways to get cheap energy
Read your meter
If you don't have provider meter readings for your energy supplier, they'll be working to an estimated usage rather than your actual energy usage – and this can end up being expensive. To avoid any sky-high bills, check and read your energy meter regularly and send the readings to your energy provider. How often you do this is up to you, but every three months is usually enough to keep your bills on track. If you're not sure how to read your meter check out our quick guide here.
Compare prices regularly
Which energy deal are you on? You may know which provider you're with, but do you know which tariff or deal you've actually signed up to? If not, check your bill now. Chances are, if you've just signed up to an energy provider without looking at deals, you're on their standard variable tariff. The standard variable tariff is likely your provider's most expensive tariff, it's their basic rate and doesn't offer any particular discount. It you're on this tariff, it's time to shop about. If you signed up to an energy supplier on a great gas or electricity deal several years ago, chances are this deal has now run its course and you're also on the standard variable tariff. Check your bill now to see which tariff you're on. There are lots of great utility deals out there that could save you money. From tariffs that charge you less at night than in the daytime, to tariffs that charge you less for dual fuel. Your best option to get cheap electricity and gas is to compare energy prices and shop around for the cheapest energy deal then switch providers. Don't have time to shop around? Gas and electricity comparison sites, like Switchcraft, are here to help. And we'll do all the leg work for you. Find out how we can help you find a great deal on your energy here.
Don't get put off switching
Switching suppliers is one of the best way to avoid being overcharged for your energy. But many people are put off by the perceived time and hassle this involves. Some people also worry that their energy supply might be cut off during the switch. Firstly, your energy supply will not be cut off. The switchover is absolutely seamless. Read more about how the switch happens here.  Secondly, there is an easy way to switch – hassle free. That's where gas and electricity comparison sites, like us, come in. At Switchcraft, you give us all your details then we go hunting for the best energy deal for you and when we find a great deal we'll switch you to it. But the best bit is we don't just do it once, we do it over and over again. So, if we find a great deal in another six months' time, we'll switch you again, without you having to do a thing. No time wasted, no hassle. You could be sunning yourself on a beach somewhere in the South of France, while we find you the cheapest energy supplier around. Find out how we can help you find a great deal and switch here.
Don't suffer from loyalty to your provider
Some people feel a sense of loyalty to a provider they've been with for several years. We hate to burst the bubble, but this loyalty is misplaced. The majority of amazing deals are for new customers, so you probably joined the provider on a great gas or electricity deal. But, while you may have started out on a good tariff, once your first contract ended they will likely have stuck you on a pricey standard variable tariff. All the while, new customers joining your provider will be offered cheap electricity and gas. How do you get around this? Well, it's easy. You switch suppliers. Switching allows you to get the 'new customer' deals other suppliers are offering. And switching regularly means you'll always enjoy these great gas and electricity deals.
Say no to exit fees
Paying pricey exit fees is a sure-fire route to paying too much for your energy. Exit fees are charged when you leave a deal with an energy supplier early. They are designed to encourage you to stick with your supplier and usually apply to fixed rate tariffs which give you a fixed rate for your energy over a certain time period. Exit fees also make it more expensive to switch supplier, so you're discouraged from swapping to a better deal. However, there are two important get outs if you are on a tariff with exit fees. Firstly, energy providers are not allowed to charge any financial penalty if there's an increase in energy prices. Secondly, you are not liable for exit fees if you switch within the last seven weeks of your fixed deal. But the key point to remember is, many tariffs offer no exit fees at all, so do look for this in the small print when you're looking for a provider.
Make sure your provider isn't mixing up your day and night rates
If you have an Economy 7 or Economy 10 meter you should be getting cheap electricity and gas at night. Your provider should be charging you a higher rate in the day, but a competitive rate at night, giving you the chance to run washes, dishwashers and other appliances at night for added savings. If your bills look a bit off, take a meter reading and give it to your energy provider to check that they're getting your day and night readings correct. They're easily mixed up, so if the numbers look unusual, it's well worth double checking for yourself.
Don't switch providers over the phone
The trend of switching via doorstep rep or on the phone is slowly fading out, but if you are approached in this way avoid it. These calls and reps will be working for one particular energy company with the aim of getting you to switch to them. Even if they say they are independent, they're unlikely to be able to give you the full market picture. It's not the best way to bag yourself cheap energy. If you want to switch to the cheapest energy supplier your best bet is to use a gas and electricity comparison site service, such as Switchcraft that will do it for you. See how we can help here.
Make savings at home
How energy efficient is your home? You could make big savings on your energy bills just by being a bit more energy efficient at home. Is your home well insulated? Are you careful about turning off lights? Do you use draft excluders? Take our energy efficiency quiz here.
Complain if you get a big bill
Don't just ignore a monster bill. We know it may be the last thing you want to look at, but don't just stuff it in the top drawer and forget about it. No-one likes thinking about how much they're shelling out on energy but do take the time to go through your bill and challenge it if it's surprisingly high or doesn't look right. Call or write to your energy company to challenge the bill and if you don't get a response within eight weeks take your query to the Energy Ombudsman, who will sort it out for you. According to Money Saving Expert, in December 2015 nPower was fined a record £26m after the company issued over 500,000 late and/or inaccurate bills during 2013 and 2014. So, don't shy away from the challenge!
Switch your energy supplier
To get the best deals, you need to switch energy providers. Use our technology to 
compare energy
 or 
compare electricity
deals and see how much you could save on your next energy bill. Finally, to stay informed, check out some of our other energy guides, for instance how government changes could affect your bills.
Compare gas and electricity deals
Our technology works 24/7 to keep you on great energy deals. Lower your bills by switching to our free service.