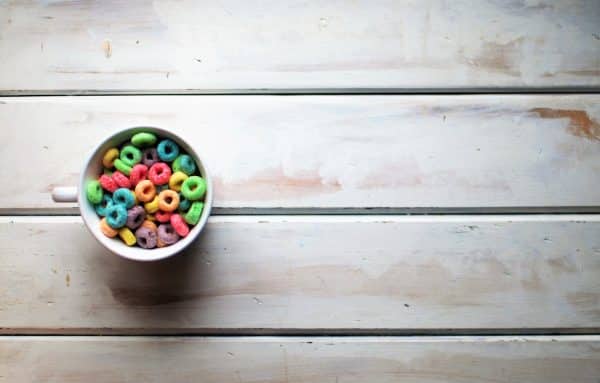 Energy comparison sites are packed with jargon and, while there may be some fantastic terminology out there – dual fuel, green energy, smart thermostat – it can make finding gas and electricity deals tougher than it needs to be. And it does not need to be tough! Finding great gas and electricity deals shouldn't be tricky – at Switchcraft, we do it day in and day out. To help you get to the deal you want, quickly and without any confusion, we've translated some of the common energy terms you might find on price comparison sites below.
Price comparison sites jargon, busted
Dual fuel
Sure, it rolls off the tongue nicely, but what does it mean? Dual fuel refers to getting both your gas and electric from the same supplier. Many people choose to go down this route as it makes billing simpler. Providers also often offer a discount if you get both your gas and electricity from the same place. You can get some good energy deals if you opt for dual fuel.
Standard variable tariff
An over-complicated name for what is, essentially, a supplier's basic tariff. It's the tariff you'll be on if you didn't sign up to any particular deal when you switched suppliers and also the tariff you'll be on if your deal has ended. It's a flexible tariff but it can be pricey. If you're on a standard variable tariff it's worth signing up to an energy comparison site, like Switchcraft, to see if we can find you a better deal.
Green energy
This refers to tariffs that are in some way eco-friendly or generate their energy from renewable sources. Some suppliers will offset your CO2 through initiatives such as tree-planting; some will contribute to renewable energy infrastructure and projects on your behalf and some will try to match your energy with renewable energy. If you're looking to switch, you can still use energy comparison sites to look for a green gas and electricity deal. At Switchcraft, we note your tariff preferences when you first give us your details, then always look for deals that suit these preferences. Most gas and electricity comparison sites should do the same.
Ofgem
A good one to know. Ofgem is the regulatory body for the gas and electricity industries in the UK. If you have an issue or unresolved complaint with your provider, Ofgem should be your first port of call. If you have any queries about a gas and electricity deal, they may also be able to help. Most gas and electricity comparison sites will include a link to the Ofgem website, which is a great source of information about the energy market.
Prepayment meters
A prepayment meter lets you pay for your energy before you use it. It works in a similar way to a pay-as-you-go phone contract. You have a key or card that you can top up and this adds credit to your meter. When you use up all the credit, you run out of energy and, if you don't top up the meter, you will be cut off. Prepayment tariffs are expensive, but they do provide a way for you to keep a closer eye on how much you are spending, which can help you avoid any surprisingly high bills.
Estimated bills
If you don't supply meter readings to your energy provider, they will calculate your bill based on an average or estimate. This is based on your past energy usage, what time of year it is, how well insulated your house is and how many people live there. This can often end up being more expensive and you could be being overcharged, so it's well worth taking meter readings regularly and giving them to your energy supplier. If you take a meter reading every three months, that should do it.
Economy 7/Economy 10
Yes, they do sound like forgotten planets in a Star Wars prequel, but sadly they are ever so slightly less exciting. Economy 7 and Economy 10 meters are designed to give you cheaper energy at night – the 7 for seven hours and the 10 for 10 hours. The idea is that you can run energy consuming appliances at night – dishwashers, washing machines and so on – and make big savings. These meters could save you money on your energy bills but watch out because the day rate is still pricey!
Standing charge
One element of your energy bill that isn't variable is the standing charge. This is the fee that the supplier charges you to be connected to the mains energy supply. No matter how much energy you use, this amount will stay the same. Most gas and electricity comparison sites should have information on this.
Online plans
These are energy tariffs that are managed entirely online. If you're happy to do all your energy management via the internet – billing, payments, communication – an online tariff could work well for you. The big upside of an online tariff is that, as well as being pretty convenient, it could also be cheaper than other tariffs.
MSN
This is your Meter Serial Number. It's nothing fancy, just the number that identifies your specific meter. Energy companies use it to make sure they're charging the right person for the energy they're using. After all, you don't want to end up paying for Phil and Jess from number 7's all night karaoke parties or Sarah from number 10's burgeoning doughnut business.
Switch your energy supplier
To get the best deals, you need to switch energy providers. Use our technology to 
compare energy
 or 
compare electricity
deals and see how much you could save on your next energy bill.
Compare gas and electricity deals
Our technology works 24/7 to keep you on great energy deals. Lower your bills by switching to our free service.