Our Broadband API allows you to build a broadband switching journey into your website or app. You have complete control over the look and feel of your user experience, while we provide the technical infrastructure. Partners using our broadband API are also able to benefit from our provider relationships, generating commission for each switch that takes place through the platform.

The API includes live, real-time address-level product availability information and allows for the switching journey to be completed via the API. Both of these capabilities are unique in the industry and are not available anywhere else.
Switchcraft Broadband API: Unique Features

Perfect Product Availability
The broadband switching industry generally depends on highly inaccurate information on product availability generated by a postcode availability checker. Comparison site users are shown quotes for products, then passed on to provider websites, at which point they often discover that the product they chose is not available at their address. It's a deeply frustrating user experience and generates terrible commercial performance.

Rather than relying on old or insufficiently granular data or even guesswork, we query each provider in real time as the user requests a quote. That means that the user is shown the right information on what broadband packages they can get, every time. Users are happier and the percentage of users getting a quote then going on to switch is far higher.

As well as showing what products are available, our broadband availability API endpoint also gives accurate information on what real-world speeds can be expected for each address.

We get you switched
Our API is the only one that allows users to complete their switch application, so there's no need to refer users to broadband provider websites after they've chosen a product. Not only is the user experience far simpler, it also performs far better, with increases in conversion of 100% possible. Having users complete the switch on your site also gives far more visibility over the switching process, allowing you to see in detail how users interact with your journey and helping you understand any barriers to switching. It allows you access to the detailed data on your customers that can help you generate more switches in the future and help them switch other products.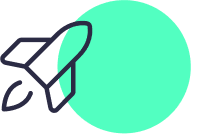 The future of broadband switching
Most users of our broadband API are comparison sites, and we're proud to be making the previously frustrating process of switching broadband more accessible. However, we think that using open banking data alongside our API is an opportunity that remains untapped, despite the fact that open banking is no longer brand new. If you're a bank or personal finance app looking to build switching functionality into you're product, we'd love to hear from you.
API Documentation
For developers, here are our Broadband API documents including several example queries. We welcome all feedback and would be happy to consider updates to the API or bespoke projects. For developers, you can find comprehensive information for integrating with our API
Please also check out our Energy Switch API, or if you'd like to offer broadband switching without the overhead of building the user journey yourself, our Broadband White Label might be a good fit.
Contact our partnerships team