Get your quote online in seconds. We just need your email, address and postcode. We'll look up your current supplier and your energy usage. You don't even need to find your bill.
When we generate your quote, we'll tell you what it's based on. For example, we may assume you're on your current supplier's Standard Variable Tariff. If your information isn't correct, let us know and we'll generate a new quote.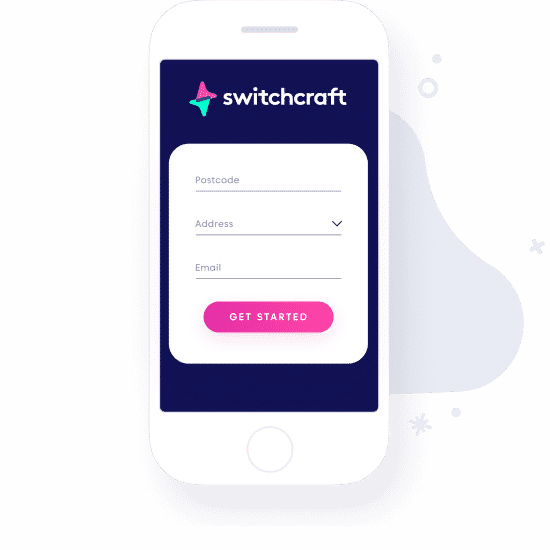 We'll show you all our top energy deals. Simply choose the one that suits you best. If you're already on a good deal or should wait to avoid exit fees, we'll tell you that too. Once you're happy with your quote, we may need a few more details to complete your sign up.
If your home has a credit meter, we'll ask for your bank details. We need these so your new supplier can set up a Direct Debit. We'll encrypt your bank details to keep them safe. And remember, we don't take any money. We're 100% free.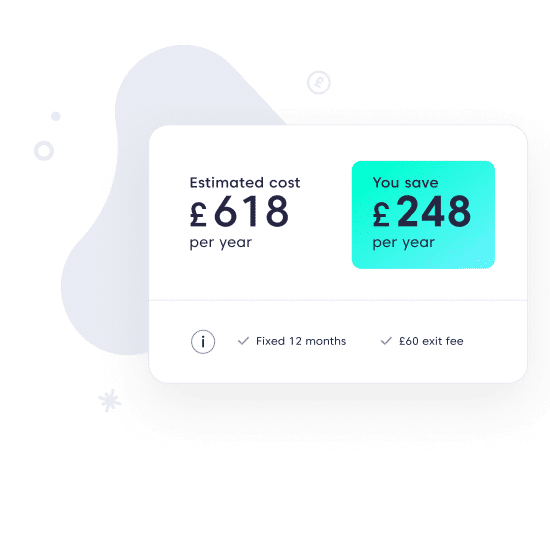 Once you've chosen your deal, we'll confirm the details. If you're happy, we'll start the switch process. Our London-based team will work with your new energy supplier to manage every step of your switch. We'll keep you informed all the way.
When we start your switch, you still have 14 days to change your mind. You can cancel with no fees or penalties.
After your 14-day cancellation period ends, it normally takes 7 more days to process your switch.
Unlike our competitors who start your switch and walk away, our technology makes sure your switch is 100% completed.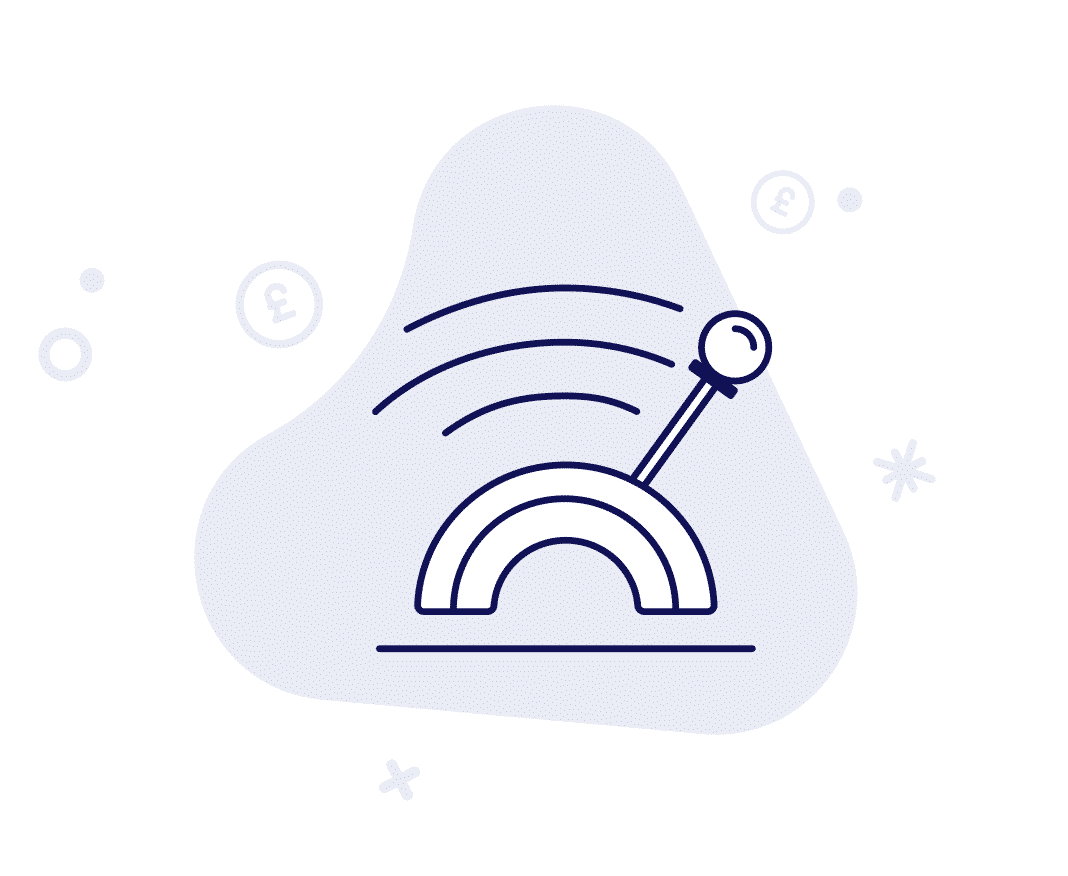 We keep looking for great deals
After you switch, our technology keeps scanning the market for great deals. After all, your new supplier might put up prices at any time. When you can save by switching again, we'll send you details of your new plan and start your switch. If you don't want to go ahead, it's easy to cancel. You're always in control.
Remember, it's important to switch regularly to stay on a great deal. Loyalty isn't rewarded. Most suppliers use the best deals to attract new customers – and increase prices for loyal ones.
So you don't pay exit fees, we'll normally switch you once a year, within the last 7 weeks of your current contract.
We'll send you details of switches via email or SMS alerts. So please make sure your details are correct.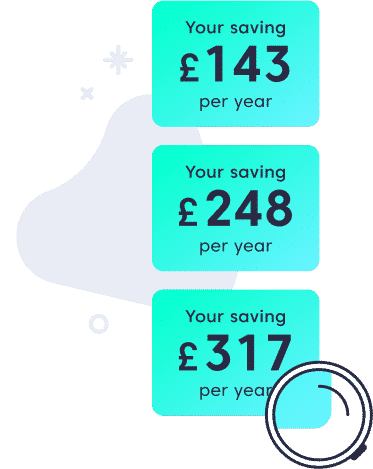 From now on, you don't need to do anything to stay on a great deal. As long as you're happy with our service, we'll do all the hard work for you. No more trawling comparison websites – or ending up on a bad deal because you were too busy to switch. With us, you save money doing nothing.
If you need to tell us about any changes, simply go to our member area, or drop us an email and let us know.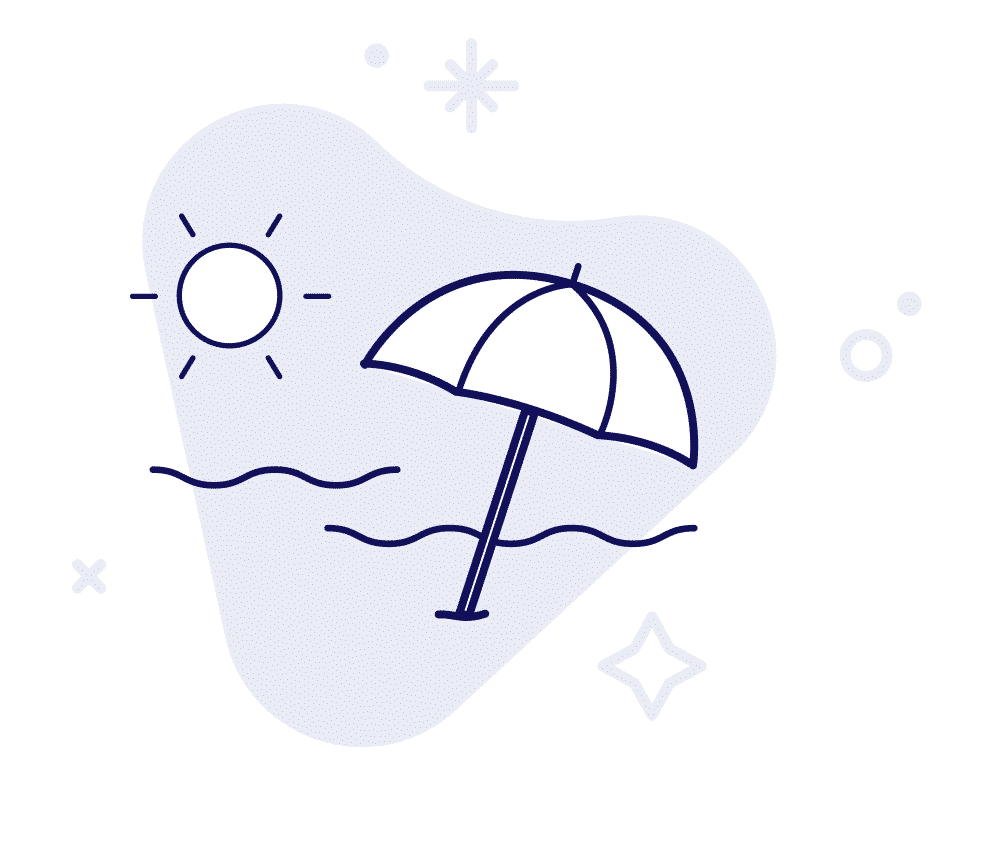 FAQs
Why is it important to switch energy suppliers?
Currently, two out of three people are being overcharged for their energy. Switching suppliers is a simple way to save hundreds of pounds on your energy bill.
How can Switchcraft be free?
We're paid a commission by the energy suppliers that we switch our users to so that we can offer our service to you for free.We always present our deals in price order and never favour one of our suppliers over another.
How is Switchcraft different to price comparison?
Price comparison sites require users to regularly check that they are still on the cheapest deal. Switchcraft monitors your plan and switches you whenever there's a better deal, so you never need to worry about switching again.
If I change my mind, how do I cancel my switch?
After your initial switch, there is a 14-day cooling off period window in which you can easily cancel your switch.
How often will my energy supply be switched?
We will normally switch you around once a year. We will switch you to a cheaper energy supplier before you are rolled onto a more expensive Standard Variable tariff.
We believe being busy shouldn't cost you money. So we make it simple to get a better deal.
We find deals when you need them and minimise the time needed to switch. Switchcraft means no more wasted time and no more loyalty tax.