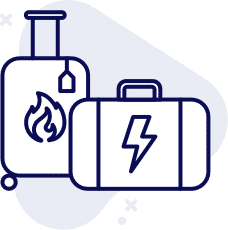 Airtricity or SSE Airtricity (formerly Eirtricty) is a renewable energy supplier, generator of electricity and wind farm developer headquartered in Dublin, Ireland. The SSE Airtricity Community Fund is a project that gives financial help to locals living near their wind turbines. Assisting with energy-efficiency measures at home, the fund has provided over £5.5 m to local communities to date. Airtricity is now owned by Scottish energy supplier SSE.
Airtricity Customer Rating
Airtricity has an 8% Positive Opinion rating on YouGov, with the brand popular with Millennials, Generation X and Baby Boomers. On Trustpilot, Airtricity is rated 1.4 out of 5 stars.
FAQs about Airtricity
If you're after more information about Airtricity, look no further. Find the answers to your frequently asked questions below.
Does Airtricity have an app?
Yes. Airtricity has an app called 'My SSE Airtricity' that's available only on iOS.
How do I credit my Airtricity meter?
To add credit to your meter: Press the * button on your prepayment meter Add all 20 digits of your top up code Afterwards, press the # button If successful, an 'Accepted' message will appear on the display
Does Airtricity offer smart meters?
Yes. Airtricity is currently rolling out smart meters to its customers.
How to contact Airtricity
You can get in touch with Airtricity: By email at customerservice@sseairtricity.com Over the phone on +44 (0) 345 601 9093 On Twitter via @sseairtricity
Compare gas and electricity deals
We monitor the market and automatically switch you to better deals for free.