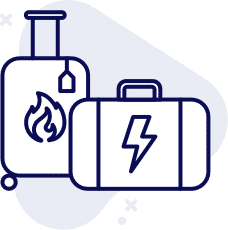 Atlantic or SSE Atlantic is an energy supplier which is part of SSE. Although a member of the SSE Group, Atlantic has its own independent tariff called the 'Standard Evergreen' plan which is available to credit, prepayment and Economy meters. Its tariff price varies depending on the payment method and the aforementioned meter type. SSE Atlantic also offer phone and broadband to domestic customers.
Atlantic Customer Rating
In 2019 the Which? energy companies customer survey (voted by nearly 9,000 members of the public), SSE Atlantic was ranked 24th out of 31 energy providers. Atlantic has 2.9 stars out of 5 on Trust Pilot.
FAQs about Atlantic
If you're after more information about SSE Atlantic, look no further. Find the answers to your frequently asked questions below.
Does SSE Atlantic have an app?
No. SSE Atlantic does not currently have an app.
Does SSE Atlantic offer the Warm Home Discount?
Yes. SSE Atlantic participates in the Warm Home Discount under which, you can receive £140 towards your energy bills.
Does SSE Atlantic offer smart meters?
Yes. SSE Atlantic is currently rolling out smart meters to its customers.
How to contact SSE Atlantic
You can get in touch with SSE Atlantic: Over the phone on +44 (0) 345 073 3030 By filling out an online form at atlantic.co.uk
Compare gas and electricity deals
We monitor the market and automatically switch you to better deals for free.