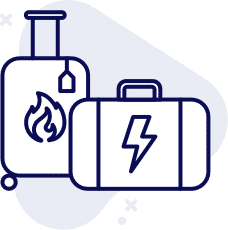 Better Energy is a domestic and business energy supplier based in Nottingham whose motto is "Same energy, better price". Better Energy started out as a gas supplier in the Midlands region of England, but are now slowly starting to supply dual fuel nationwide. Due to Better Energy's small size and low running costs, they say they're able to pass on lower-priced tariffs to their customers.
Better Energy Customer Rating
On TrustPilot, Better Energy is rated 1.8 out of 5 stars. On YouGov, Better Energy has a 12% Positive Opinion rating.
FAQs about Better Energy
If you're after more information about Better Energy, look no further. Find the answers to your frequently asked questions below.
Does Better Energy have an app?
No. Better Energy does not currently have an app.
Does Better Energy offer the Warm Home Discount?
Not yet. As Better Energy does not offer dual fuel to all of its customers, it cannot yet participate in the Warm Home Discount.
Does Better Energy own its own pipelines?
No. Most gas suppliers use the Public Gas Transporters to deliver gas to your home.
Does Better Energy offer smart meters?
Yes. Better Energy will begin installing smart meters (sMETs2 second generation) in the first half of 2020 and will also offer smart gas meters by the end of 2021.
How to contact Better Energy
You can get in touch with Better Energy: By email at service@better.energy Over the phone on +44 (0) 115 846 0438 On Twitter on @BetterEnergySup
Compare gas and electricity deals
We monitor the market and automatically switch you to better deals for free.