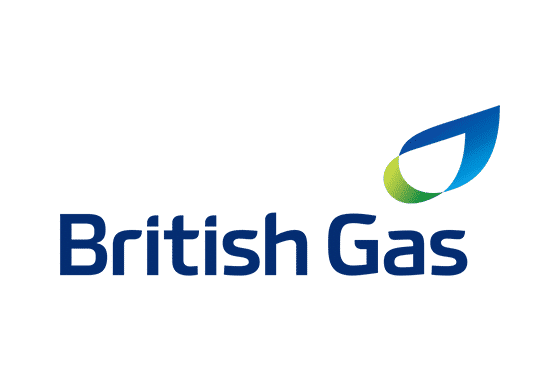 Synonymous with gas and electricity supply, British Gas - known as Scottish Gas in Scotland and Nwy Prydain (translation: British Gas) in Wales - is one of the UK's Big Six energy suppliers. A part of Centrica PLC, British Gas is also a FTSE 100 company and has its headquarters in Windsor, Berkshire.
British Gas Customer Rating
British Gas enjoys a 42% Positive Opinion rating on YouGov, with the brand particularly popular with Millennials, Generation X and Baby Boomers. On Trustpilot, British Gas is rated 3.2 out of 5 stars.
British Gas Price Change History
August 2018 (+3.8%)
April 2019 (+10%)
April 2020 (-1%)
April 2021 (+9%)

FAQs about British Gas
If you're after more information about British Gas, look no further. Find the answers to your frequently asked questions below.
Does British Gas have an app?
Yes. British Gas has an app that's free to download on smartphones and tablets, on both Android and iOS. Their app services include bill paying, account settings etc.
What is British Gas Homecare?
British Gas Homecare a range of products unique to the supplier that includes services such as gas central heating, boiler maintenance, insurance cover and an annual boiler check.
Are British Gas smart meters free?
Yes. All British Gas customers will be eligible for a free smart meter and smart energy monitor by the year 2020. Both the smart meter and monitor will be installed and set up by British Gas' trained energy experts.
Who owns British Gas?
British Gas is owned by Centrica, a multinational energy company based in the United Kingdom.
Are British Gas smart meters compatible with other suppliers?
If you do leave British Gas, your smart meter will be treated like a standard meter unless it can be connected (and read) as a smart meter.
How to read a British Gas smart meter
To take a meter reading for a British Gas EDMI electricity smart meter (model may vary):

Press the "Display/Select" button until 'R1' shows. R stands for rate.

The first six digits are your electricity reading which will look something like "0028,86" and you can discard any decimal point shown

For a British Gas sMETs1 smart meter:

Press the '9' button until you see the word "VOLUME" displayed

Wait a few seconds for the screen to change and you should see the 'm3' displayed next to your five digits smart gas meter reading
Do British Gas have exit fees?
If you leave British Gas before the end of your contract, or after a cooling-off period, you'll be charged £30 for each fuel. If you move house or switch tariffs with British Gas then these exit fees will be waived.
How to contact British Gas
You can get in touch with British Gas:

By email at customercomplaints@britishgas.co.uk

Over the phone on +44 (0) 333 202 9802

On Twitter via @BritishGas
Compare gas and electricity deals
We monitor the market and automatically switch you to better deals for free.