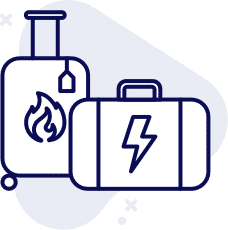 Budget Energy is an electricity supplier based in Londonderry, Northen Ireland. Budget Energy says the majority of its 60,000 customers have prepayment meters although, it also has standard variable and fixed tariffs available. Budget Energy is actively involved in renewable energy with its 'power purchase agreement' where electricity generated by its customers can be bought by the grid.
Budget Energy Customer Rating
On TrustPilot, Budget Energy is rated 2.7 stars out of 5. On Which?'s customer survey, Budget Energy came joint fifth out of six, voted by nearly 650 members of the public in Northern Ireland.
FAQs about Budget Energy
If you're after more information about Budget Energy, look no further. Find the answers to your frequently asked questions below.
Does Budget Energy have an app?
Yes. Budget Energy has an app called the 'Budget App' that's available to download on iOS and Google Play.
Does Budget Energy offer the Warm Home Discount?
No. The Warm Home Discount is not available in Northern Ireland.
Are there connection fees with Budget Energy?
No. Budget Energy says it does not charge connection or installation fees.
How to contact Budget Energy
You can get in touch with Budget Energy: By email at talktous@budgetenergy.co.uk Over the phone on +44 (0) 800 012 1177 On Twitter on @BudgetEnergy
Compare gas and electricity deals
We monitor the market and automatically switch you to better deals for free.