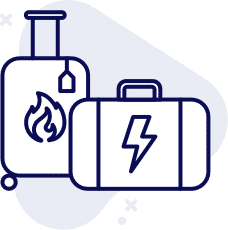 Firmus Energy is a supplier of natural gas based in Northern Ireland. At the moment, it only supplies homes in the Ten Towns area (which now actually consists of 16 towns) of country. Firmus Energy claims their natural gas is environmentally-friendly despite not being from renewable sources and that, it builds and owns its own infrastructure.
Firmus Energy Customer Rating
In a Which? survey, Firmus Energy is currently ranked first out of six Northern Irish energy suppliers. Firmus Energy is yet to be ranked on TrustPilot.
FAQs about Firmus Energy
If you're after more information about Firmus Energy, look no further. Find the answers to your frequently asked questions below.
Who owns Firmus Energy?
Firmus Energy is owned by iCON Infrastructure which is involved in other core infrastructure businesses including railways, oil and ports.
Does Firmus Energy have an app?
No. Firmus Energy does not currently have an app.
Can I top up online with Firmus Energy?
Yes. As customers of Firmus Energy, you have access to the 'My Account' option on their website where you can add credit to your account.
Where can I get a Firmus Energy gas card?
You can buy a Firmus Energy gas card for £4 anywhere displaying the PayPoint symbol.
How do I contact Firmus Energy?
You can get in touch with Firmus Energy: On Twitter via @firmusenergy By email at furtherinfo@firmusenergy.co.uk Over the telephone on +44 (0) 330 024 9000
Compare gas and electricity deals
We monitor the market and automatically switch you to better deals for free.