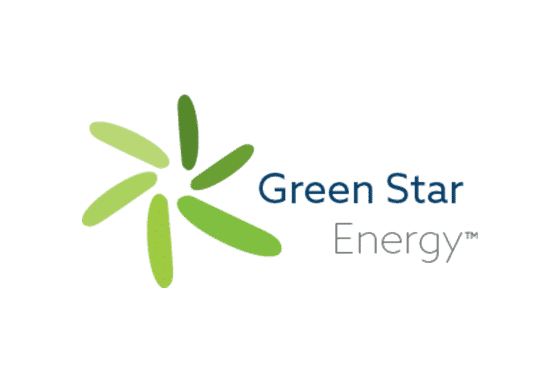 PLEASE NOTE: Green Star Energy is now a part of Shell Energy.

Green Star Energy (formerly Pioneer Energy) was a gas and electricity supplier based in Milton Keynes. It was part of the Just Energy Group which operates in Canada and North America. All of Green Star Energy's electricity came from renewable sources including from hydroelectric and wind generators. Green Star Energy customers were moved to Shell Energy in October 2019.
Green Star Energy Customer Rating
On Trustpilot, Green Star Energy is currently rated 2.6 out of a possible 5 stars.
FAQs about Green Star Energy
If you're after more information about Green Star Energy, look no further. Find the answers to your frequently asked questions below.
Does Green Star Energy have an app?
No.
Is Green Star Energy now part of Shell Energy?
Yes. As of October 2019, all customers of Green Star Energy will be moved to Shell Energy.
What is Green Star Energy's back billing scheme?
Their back billing policy was that where they made a mistake with your bill, they would not look to recover any payment for previously unbilled energy used more than 12 months prior to the error being detected and the corrected bill being issued.
What are the Green Star Energy Perks?
There were rewards on some of their tariffs that gave you points just for being with Green Star Energy. The points could be turned into smart energy products and high street shopping gift cards.
Can I use a smart meter with Green Star Energy?
Yes. You could have one installed for free, however, if you're switching from another supplier with a smart meter, you may lose some or all of the smart technology features.
How to contact Green Star Energy
You can get in touch with Green Star Energy: By email at complaints@mygreenstarenergy.com Over the phone on +44 (0) 800 012 4510 On Twitter via @GSEnergyUK
Compare gas and electricity deals
We monitor the market and automatically switch you to better deals for free.