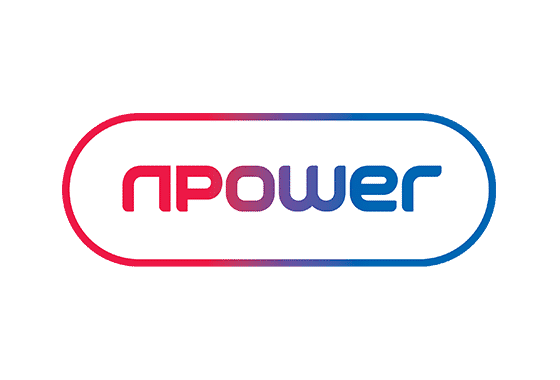 Npower is a UK energy provider based in Swindon. In 2019 the E.ON group purchased Npower who are no longer accepting new customers. All existing customers are being moved over to E.ON Next, a subsidiary of E.ON. Npower was originally formed from the combination of other gas and electricity companies such as Caslortex, Yorkshire Energy and Northern Electric & Gas. Before purchase by E.ON Npower was one of the Big Six energy suppliers in the UK.
Npower Customer Rating
Npower has a 18% Positive Opinion rating on YouGov. On Trustpilot, Npower is rated 1.2 out of 5 stars.
FAQs about Npower
If you're after more information about Npower, look no further. Find the answers to your frequently asked questions below.
Does Npower have an app?
Yes. Npower has an app that's free to download on smartphones and tablets, on both Android and iOS. Their app services include bill paying, account settings etc.
Can I get a smart meter with Npower?
Yes. Npower has begun its rollout of smart meters and will contact you when it's time for your upgrade.
Are Npower's smart meters SMETS2?
Not entirely. While Npower prefers to install the second generation SMETS2 smart meter, in some customer's cases, it's not always possible. In this scenario, nPower will fit a SMETS1 smart meter instead.
How to read an Npower smart meter
To get a reading from your smart electricity smart meter:

Press either the 'A' or 'B' button to switch on the display.

Press the 'A' button again and write down all the numbers before the decimal point.

Press either the 'A' or 'B' button to switch on the display.

N.B. For single-rate meters, you'll only need the R1 (rate 1) reading while for two-rate meters, you need both R1 and R2 readings.

For nPower's gas smart meters:

Switch the smart meter on by pressing either the 'A' or 'B' button.

Press the 'A' button agan and wait a few moments. A series of numbers should appear before the decimal point, which is your meter reading.
Who owns Npower?
Npower is owned by the E.ON group after being sold by German company Innogy SE, which is a subsidiary of an energy provider named RWE.
Npower exit fees
If you leave Npower before the end of your contract, you'll be charged £30 for each fuel. If you move house or switch tariffs with Npower then these exit fees will be waived.
How to contact Npower
You can get in touch with Npower:

Over the phone on +44 (0) 800 073 3000

By email on customer.relations@npower.com or complaints@npower.com

On Twitter via @npowerhelp
Compare gas and electricity deals
We monitor the market and automatically switch you to better deals for free.