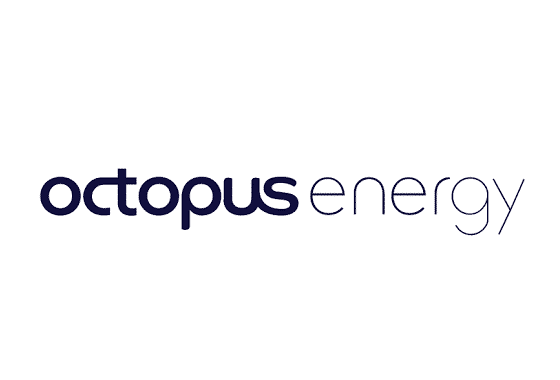 Octopus Energy is a gas and electricity company, based in London, that buys energy on the wholesale market. While they don't produce any energy of their own, they claim to be the UK's largest investor in solar farms. They also are active in wind power generation and anaerobic digesters. As well as industry-standard tariffs, Octopus Energy also offer their own custom tariffs such as the Octopus Tracker, Octopus Agile and Octopus Go. Octopus Energy and high street retailer Marks & Spencer are part owners of M&S Energy.
Octopus Energy Customer Rating
Octopus Energy has a 27% Positive Opinion rating on YouGov. On Trustpilot, Octopus Energy is rated 4.8 out of 5 stars for providing energy.
FAQs about Octopus Energy
If you're after more information about Octopus Energy, look no further. Find the answers to your frequently asked questions below.
Does Octopus Energy have an app?
Octopus Energy has an app you can download on iOS. At present, the app isn't available on Android.
Does Octopus Energy offer smart meters?
Yes. If you switch to either their Octopus Agile or Octopus Go tariffs, you can have a smart meter installed. In some cases, your home may not be compatible with second-generation smart meters and, first-generation smart meters (SMETs1) will be installed instead.
How to read an Octopus Energy smart gas meter
To read an Octopus Energy smart gas meter:

Press the '9' button until the word 'VOLUME' appears.

The first five digits on the number that appears will be your meter reading.
Does Octopus Energy's renewable energy come as standard?
Yes. All of their tariffs use 100% green electricity that comes at no extra cost to their customers.
How to contact Octopus Energy
You can get in touch with Octopus Energy:

Over the telephone on +44 (0) 808 164 1088

By email on hello@octopus.energy

On Twitter via @octopus_energy
Compare gas and electricity deals
We monitor the market and automatically switch you to better deals for free.