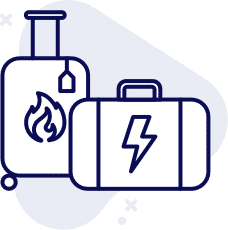 Power NI is the largest energy supplier in Northern Ireland providing around 65% of domestic homes with electricity. Power NI prides itself with being the nation's "local electricity company" with over 80 years of knowledge and experience.
Power NI Customer Rating
On Trustpilot, Power NI is rated 4.6 stars out of 5. On YouGov, Power NI has a 5% Positive Opinion rating.
FAQs about Power NI
If you're after more information about Power NI, look no further. Find the answers to your frequently asked questions below.
Does Power NI have an app?
Yes. Power NI has an app that's available to use on iOS and to download at the Google Play Store. On the app you can access your Power NI Perks, top up your account, submit meter readings and more.
Can I get a smart meter with Power NI?
Yes. Power NI is currently rolling out smart meters.
How do Power NI Perks work?
Power NI Perks give you cashback on purchases you make with certain high street brands. The cashback is credited to you Power NI account every time you spend at one of the selected stores.
How to contact Power NI
You can get in touch with Power NI: Over the telephone on +44 (0) 3457 455 455 By email by filling out an online form at PowerNI.co.uk On Twitter via @PowerNI
Compare gas and electricity deals
We monitor the market and automatically switch you to better deals for free.