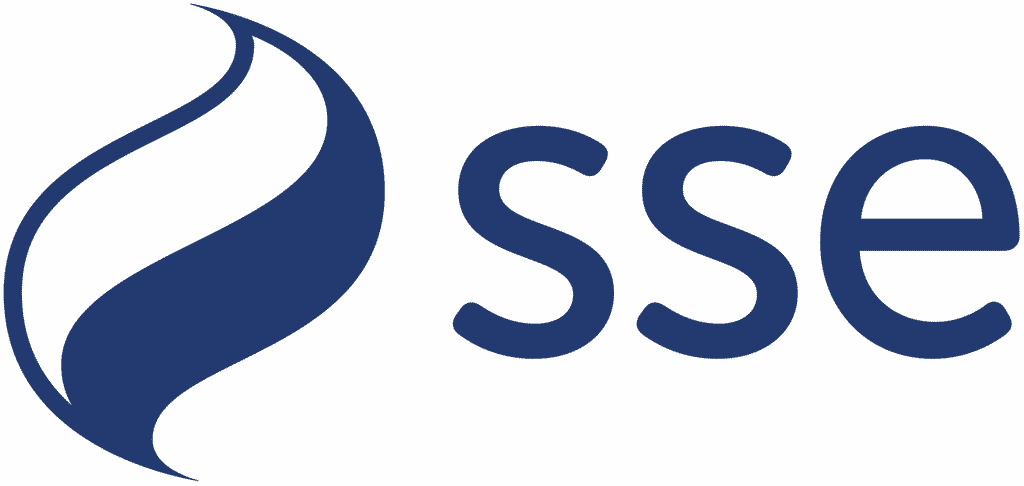 SWALEC (or SSE SWALEC) SSE's trading name for Wales and means "South Wales Electricity". SWALEC started out as one part of the South Wales Electricity Board in the energy market along with SWALEB. SWALEC, an energy supplier, was first sold to British Energy before being bought by EDF Energy. After which, SWALEC was bought by SSE in August 2000 for £210 million. SSE is a Scottish based energy supplier. It started out in 1947 as the Southern Electricity Board before it was renamed as Southern Electric. Later at the turn of the millennium it merged with the energy supplier Scottish Hydro Electric and since then multiple other energy suppliers have joined the ranks of SSE, including Swalec, Atlantic and Airtricity, all of which offer great energy deals to the consumer. Most recently SSE's customers have been bought out but the gas and electricity supplier, OVO Energy. To put this in context more than five million households are now being supplied gas and electricity by OVO, making it the second largest energy supplier after British Gas. OVO was granted the rights to the SSE brand, so while there will be a gradual transition to the new company, customers will be relieved to know that there won't be any sudden changes with their new supplier. A benefit of taking over the SSE brand is that OVO now covers more than just gas and electricity deals, but has diversified into home phone and broadband packages too as well as boiler cover. Furthermore SSE rewards its customers with access to early bird tickets as their sponsored venues, as well as discounts when customers buy energy and broadband bundles together. These money saving bundle discount could prove advantageous with rising wholesale energy prices and a new price cap in place.
SWALEC Customer Rating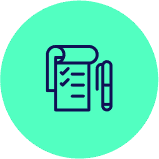 On Trustpilot, Swalec SSE is rated 4.4 stars out of 5, while on YouGov, SWALEC enjoys an 9% Positive Opinion rating. The former is a great score for any energy supplier to achieve and while the recent price cap may generate some negative reviews in the latter over the rising cost of new tariffs, and a lack of competitive energy deals, overall the general consensus about SWALEC's support and services is a balanced one.
FAQs about SWALEC
If you're after more information about SWALEC as a company and their place in the energy market, look no further. Find the answers to your frequently asked questions below.
Are SWALEC and SSE the same company?
Within the energy market SWALEC, along with Southern Electric, Scottish Hydro and other energy suppliers, is part of the SSE Group, which is now part of the OVO family.
Does SWALEC have an app?
The SSE website has an online portal through which each customer can access all of their account details as well as how much energy you have been consuming. The only downside is that the website is lacking a live chat feature to better communicate with the customer service team. SSE also developed an app for its customer base, be they on Android or Apple's iOS devices. The customer app grants its users the same permissions as the web portal.
Does SSE sell renewable energy?
Approximately 50% of the energy SSE sells through its tariffs is matched with renewable sources for its gas and electricity deals. While it doesn't create any energy or buy it directly from a green energy source, SSE is a part of OVO, and as such they are key investors in the smart grid due to their belief in the renewable energy sector being the way forward for energy companies.
What billing options are available?
This energy provider offers a range of dual fuel tariffs with a variety of ways to pay for your energy bills. The main options are via either fixed rate or variable rate tariffs which vary depending on your actual usage, and you can pay for these with a direct debit mandate, card payment or bank transfer. Customers who are on a pre-payment meter will experience higher prices with their tariffs and aren't as likely to save money on their bills, however they can contact their supplier and arrange for an upgrade. A customer on a pre-payment tariff will need to top up at a local PayPoint, alternatively if they have a smart meter they can top up online.
Do SWALEC have smart meters?
All UK energy companies in the market are rolling out smart meter integration for their customers, UK law dictates that all customers must have the option to upgrade, although not required to. Each energy provider has their own smart meter, with different generation models determining their cross supplier capability. Energy providers with a 2nd generation (SMETS2) smart meter are the most advanced with their technology, these will send regular readings of your gas and electricity usage in order to calculate your energy bill accurately, whereas your old model would simply generate your energy bill off an estimate. You won't have to pay to have your Smart meters installed and they will save you the time and effort getting meter readings and uploading them via your online account.
Do SWALEC offer the Warm Home Discount scheme?
Each customer part of the SSE group, including those in the partnered energy suppliers such as Swalec and OVO are entitled to certain benefits when it comes to their final bill. This comes in the form of a Warm Home Discount (WHD), however you do need to meet certain UK government requirements to qualify for this £140 discount. You can apply via the SSE website and check your eligibility, this needs to be done each year and repeat discounts are not guaranteed. If you are a Switchcraft customer and benefitting from the free auto switching service, you can set search criteria for your next switch that will ensure your new supplier meets your needs, not only does this cover the best deals for your households with your new provider but also if they are compatible with a Warm Home Discount.
How to contact SWALEC
You can get in touch with SWALEC: By email at customerservice@swalec.co.uk Over the telephone on +44 (0) 345 071 9710 On Twitter via @Your SSE
Compare gas and electricity deals
We monitor the market and automatically switch you to better deals for free.