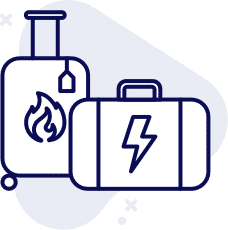 Utility Warehouse is a relatively new and one of the largest energy companies outside the big six suppliers. Having entered the energy market less than 10 years ago, its size can be attributed to the firm buying its first 770,000 customers from nPower. Utility Warehouse does not rely on traditional marketing methods to acquire new customers instead, using a community-themed, word-of-mouth model where existing households are given incentives to sign up new members.
Utility Warehouse Customer Rating
In the Which? energy customer survey, Utility Warehouse came 7th out of 35 suppliers, voted on by nearly 7,500 members of the public. On Trustpilot, Utility Warehouse is voted 3.9 stars out of 5.
FAQs about Utility Warehouse
If you're after more information about Utility Warehouse, look no further. Find the answers to your frequently asked questions below.
What do Utility Warehouse do?
As well as supply energy, Utility Warehouse sells contracts for other home utilities such as broadband, mobile and landline telephones. They also sell bundles to customers where two or more services are combined and discounted into one contract.
Do Utility Warehouse do smart meters?
Yes. Utility Warehouse is currently rolling out smart meters and say their installation is completely free.
Where is Utility Warehouse based?
Utility Warehouse is based in London, England.
How to contact Utility Warehouse
You can get in touch with Utility Warehouse: By email by filling out an online form at utilitywarehouse.co.uk Over the telephone on +44 (0) 333 777 0777 By post at: Member Services, Utility Warehouse, Network HQ, 508 Edgware Road, The Hyde, London NW9 5AB On Twitter via @UtilityW
Compare gas and electricity deals
We monitor the market and automatically switch you to better deals for free.