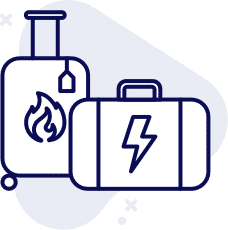 Established in 1998 to tackle fuel poverty, Ebico is an Oxfordshire and Nottingham-based "community-spirited" energy company and the UK's first not-for-profit provider. Their mission is to help people and communities affected by fuel poverty by providing low-priced and tailored energy plans. Ebico, as well as being an energy supplier, is a certified social enterprise which means, they measure their success by the number of social objectives achieved not by profits. Ebico is partnered with Robin Hood Energy who supplies their fuel and manages their billing accounts.
Ebico Customer Rating
On Trustpilot, Ebico is rated 3.5 stars out of 5. On YouGov, Ebico has a Positive Opinion rating of 5%.
FAQs about Ebico
If you're after more information about Ebico, look no further. Find the answers to your frequently asked questions below.
Does Ebico do smart meters?
Yes. Ebico has separate smart meters for prepayment customers (SMART prepay) and for credit customers (SMART credit meter).
Does Ebico have standing charges?
Yes and no. For most of their tariffs, there is a 25p per day per fuel standing charge. Their Ebico Zero tariff has a zero standing charge. Read more about standing charges here.
Does Ebico have an app?
Yes. Ebico has an app called the 'Ebico App' but at the moment, it's only available to credit customers. A new version which will support Pay As You Go (prepayment) meters will be available in 2020.
How to contact Ebico
You can get in touch with Ebico: By post at PO Box 10461, Nottingham, NG1 9JS. On the telephone on +(44) 800 028 6699 By email at customerservice@ebico.org.uk On Twitter at @Ebicoltd
Compare gas and electricity deals
We monitor the market and automatically switch you to better deals for free.