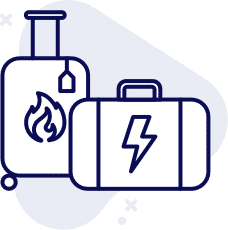 Who is First Utility?
In March 2019 First Utility rebranded to Shell Energy.First Utility was a gas, electricity and broadband provider.
First Utility Customer Rating 2021
First Utility is no longer listed on Trustpilot.
FAQs about First Utility
If you're after more information about First Utility, look no further. Find the answers to your frequently asked questions below.
How to contact First Utility
You can get in touch with First Utility via Shell Energy: By email at customer.services@shellenergy.co.uk Over the telephone on +44 (0) 330 094 5800 On Twitter via @ShellEnergyHome
Looking to change energy supplier?
If you're after a new energy supplier why not give Switchcraft a try? Our auto switching technology is constantly at work to make sure you're always on a great plan.
Get Started
About Switchcraft
Switchcraft is a free auto switching service that scours the energy market for great gas and electricity deals. Signing up takes 3 minutes and after that, our technology automatically switches you to new deals each year. Save money on your bills without lifting a finger.