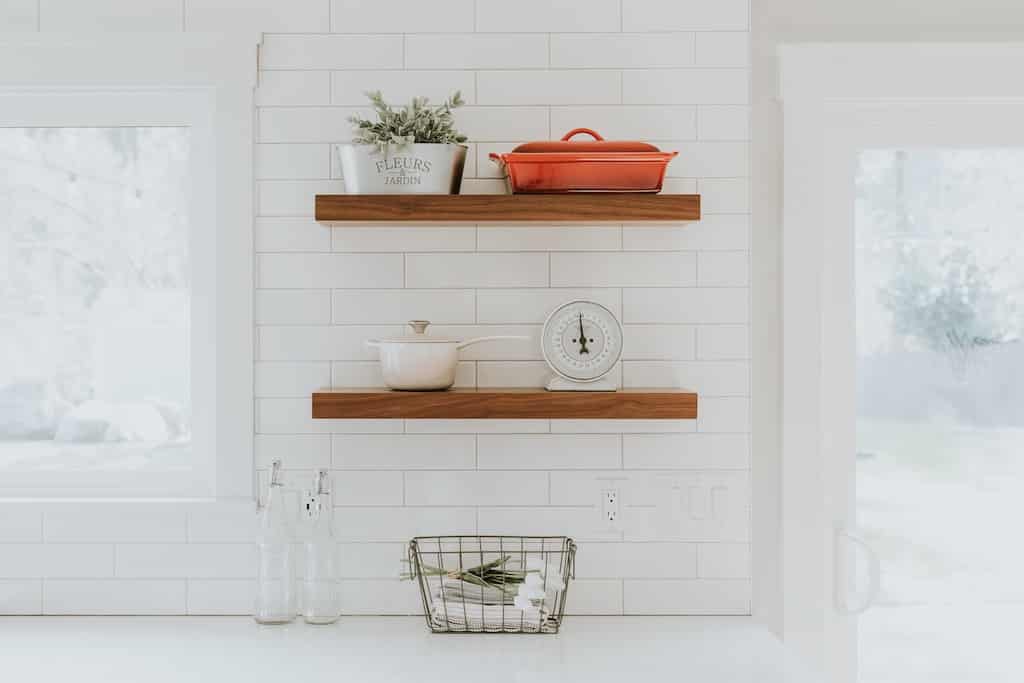 Discover ten ways to make your house warmer and save on heating bills in the winter. With the seasons changing, now's the perfect time to make adjustments to your home to ensure the incoming winter chills stay outside.
Consider a smart thermostat
Smart thermostats are a great way of keeping tabs on your heating, whether you're at home or not. You can program your smart thermostat to turn on and off at your convenience, including if you've forgotten to switch off the heating after leaving the house.
According to most smart thermostat providers such as Nest Thermostats, customers can look at savings between 12% to 31% (around £120) on typical heating bills when using a smart thermostat.
Keep heat escaping from windows
A great way of keeping the heat indoors is to invest in thicker curtains. Like any material, the more layered it is, the harder it is for winds and blasts of the breeze to penetrate its surface.
Compare gas and electricity deals
Our technology works 24/7 to keep you on great energy deals. Lower your bills by switching to our free service.
While we need to open curtains to let the light in, adding some draught-proofing can help keep the heat indoors. It can also help seal the edges on windows that don't open and help retain heat.
Reflect the heat
A cheap and cheerful energy-efficient tip for winter is to put some foil-coated cardboard behind your radiators. Your nifty piece of DIY can now reflect heat into the room, meaning your rooms can get warmer quicker.
Another benefit of this is that it keeps warmth from escaping from the windows. And, you can now brag about your energy-saving acumen to all your visitors.
Move your furniture
The sofa, couch, settee or whatever you prefer to call it is the obvious culprit here. By moving it away from the radiator, you're spreading the heat around more evenly rather than let it get absorbed by the fabric of the sofa, couch… you get the point.
Put a wrap on everything
Insulation is like wrapping a massive scarf around your home. You can find the cold spots in your house and insulate there along with the little nooks and crannies that generally don't get covered up.
There are many types of insulation available for your home, including cavity wall insulation, solid wall insulation and loft insulation. According to the Energy Saving Trust, getting your roof and loft insulated could knock around £135 off your energy bills.
As a quarter of heat is lost in this part of the house, it's worth getting it covered up. For additional home insulation tips for the winter, have a look at our energy efficiency hub.
Upgrade or service your boiler
If you're currently using an old or inefficient boiler, then you could be letting money slip down the drain and out of your pipes.
Depending on the type of boiler you have, replacing it with a new energy-efficient A-rated model could save you hundreds of pounds on your energy bills according to the Energy Savings Trust.
For households looking for a financial hand in paying for a new boiler, have a look at our advice on grants for boiler installation.
Bleed your radiators
Inefficient boilers can be invisible to the naked eye. A quick way to check if your radiators need bleeding is to run your hands at the very top. If there's no heat reaching that area, then it's probably time to give them a bleed.
Bleeding simply means "letting the air out" and for this, you'll need a radiator bleeding key. If you don't have one, you can get one from a hardware supply store for less than £5.
To bleed the radiator, open the valve until the hissing noise stops. You might notice a few drops of water escape from your valves, this is a good sign and means you can now stop the bleeding process.
Stick it up the chimney
If you're lucky enough to have a fireplace, you can prevent heat from escaping through it by covering it during the summer. You can do this by getting a cap fitted by a professional onto the top of your chimney.
The DIY option is to use a chimney balloon from the inside of your home. Place the balloon in the chimney and inflate until the airway is blocked and, when winter arrives, simply deflate the balloon and remove before striking up your fireplace.
According to energy provider SSE, covering your chimney along with other areas like gaps in doors, letterboxes and skirting boards etc., you could save between £25 to £50 per year on heating bills.
Get a coat for your water tank
For properties with a water tank, it's great to have an emergency source of hot water if your boiler breaks down. It's just as important to have an adequate coat or jacket for your water tank to stop heat escaping and lowering the temperature of your stored water.
Research from The Energy Community says that insulating your water tank could help slash your energy bills by a cool £150 per year.
Switch your energy supplier
To get the best deals, you need to switch energy providers. Use our technology to compare energy or compare electricity deals and see how much you could save on your next energy bill.
Compare gas and electricity deals
Our technology works 24/7 to keep you on great energy deals. Lower your bills by switching to our free service.