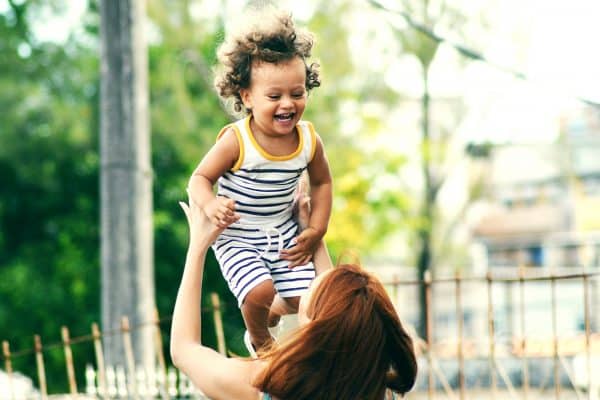 Reducing your energy consumption is a great way of looking after the planet, and saving money in the process. And it's easier than you might think. A simple change here and there can have long-lasting benefits on your household bills and your peace of mind.
Install energy-efficient light bulbs
We think making the change from regular light bulbs to energy-saving ones is a bright idea. Although initially more expensive than traditional LED bulbs, energy-saving bulbs tend to pay for themselves as they last longer, and need replacing less often. The Energy Saving Trust has a really useful guide to energy-efficient light bulbs.
Turn down your thermostat
We all love a cosy home and the thermostat is usually our first port of call. Why not try extra layers of clothes instead? Even in the summer, many of us will open our doors and windows before turning down our thermostats.
Monitoring your thermostat could help you save money too. While rushing to work in the morning, turning it down while the house is vacant should reduce your energy costs eventually. Turn down the dial a little and make a big difference.
Install a smart thermostat
Smart thermostats are a great way of optimising your home's temperature. From turning off the heating remotely to adjusting the temperature for kids and pets, installing one is an ideal solution for keeping on top of your heating.
Nowadays, the best smart thermostats come equipped with super-intelligent features such as maintenance reminders and messages that tell you when it is time to change your air filter.
Get a smart meter
If you haven't already changed to a smart meter, then now's the time to take the leap. Granted, a smart meter won't make you use less electricity, but having one can help you keep on top of your electricity use so you won't receive any nasty surprises when your bill arrives.
Another reason to get a smart meter installed is that they eliminate the need to submit meter readings. With other household chores to attend to, it can be easy to forget to read your meter every month or so.
Invest in double glazing
Double glazing has double-the advantages when it comes to the weather. In winter, double glazing helps retain most of the heat produced by the sun meaning, you won't need to turn up the thermostat as much. While in the summer, a cooler house means you don't have to crank on the air conditioning all the time.
And if you've got noisy neighbours, double glazing can reduce, and sometimes cancel out, sounds coming from outside.
When shopping around for double-glazed windows, check the efficiency rating. Some double glazing window manufacturers display the energy efficiency of their products using an energy-rating scale from A++ to E, with A++ being the very best. The whole window (the frame and the glass) is assessed on its efficiency at retaining heat.
If you need financial help with doubling up your windows, you might want to look into getting a government grant for your double glazing.
Install insulation
There's a domino effect when thinking about insulation. The more insulated your home, the less you'll turn to your heating in the winter months. That means using less energy and saving more money on energy bills. If you think insulation isn't for your home, think again.
From insulating your loft to the walls, there are many types of insulation materials such as concrete block, blanket, foam etc, that cater to all types of houses, nooks and crannies.
Use energy-efficient appliances
Households these days come equipped with plenty of energy-efficient appliances. From dimmer switches to induction hobs for cooking, there are a multitude of ways to cut your energy use. For more ideas have a look at our energy efficient appliances guide.
Save water consumption
A simple energy-saving tip is to only boil the amount of water we need. Considering how often we drink tea, for example, that's a lot of electricity to be saved.
Save energy washing and drying clothes
A great hack for saving money on your energy bill in the summer is to dry your clothes outside. Dryers can eat up a lot of electricity so it's definitely worth a go. Not all clothes need to be washed at high temperatures.
Where possible, switch to lower settings on the washing machine and cut your energy bills too. According to research from the University of Surrey, a washing machine could use up to 59% less energy when on a low temperature and an eco setting.
Unplug unused devices
From mobile phone chargers to hair dryers, you can save on your electricity bills by pulling the plug. It's also worth ditching standby mode for appliances like televisions, stereos and laptops as they also consume electricity too.
Get the best energy deal
Switching energy providers is a simple way of lowering your energy bills by hundreds of pounds every year. Switchcraft is a free service that finds you a better deal and then auto switches you over.
About Switchcraft
We believe that everyone deserves a fair deal on energy. Switchcraft is a free auto switching service that scours the energy market for great gas and electricity deals for you. Signing up takes less than 3 minutes, and after that, our technology automatically switches you to a new deal each year. Save money on your bills by doing nothing.