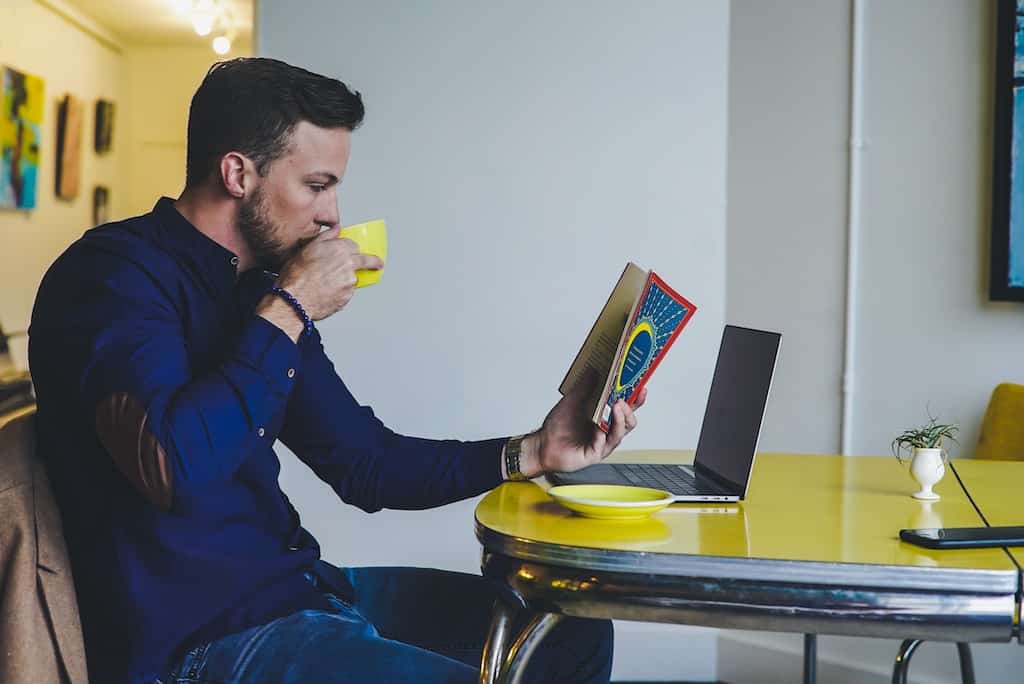 Working from home can lead to increased energy use, which means higher energy bills. Find out five simple ways to keep your heating bill down if you're working from home (WFH).
Choose a workspace with natural light
Lighting our homes makes up about 10-15% of annual energy bills in the UK. If you haven't yet made the switch to energy saving bulbs you can save roughly £35 a year by swapping all your bulbs to energy saving versions.
Even better, save money by turning off the lights completely. Position your desk near a window or in a room that gets plenty of natural light instead of using a desk lamp. Turning the lights off whenever you leave a room can save you an estimated £14 a year.
Focus on heating the room you're working in
Sitting still at your desk can get chilly quickly. Turn up the radiator in your workspace relative to the rest of the house, and keep the door shut. That way you're only using extra heat where it's needed.
Compare gas and electricity deals
Our technology works 24/7 to keep you on great energy deals. Lower your bills by switching to our free service.
You can also save an estimated £20 a year by draught proofing windows and doors. Use some of the time saved from commuting to fit DIY draft proofing strips around your home working space.
Set up your devices to be more power efficient
Most operating systems come with inbuilt power saving settings. Try clicking the battery icon or heading to control panel to turn on power saving mode. Turning the brightness down to 70% across all devices won't make a noticeable difference to their function but can save 20% of the screen's energy consumption.
Consider which devices you need to use for your work. A laptop uses around 80% less electricity than a desktop computer. If you can work without a high-powered device for some of the day then unplug and turn off any big screens to shave pounds off your bill.
Remember to switch off
An average home wastes £80 a year from leaving appliances on standby instead of turning them off. Turning off TV sets, games consoles, and any other devices that you don't need throughout the workday can help save energy while also limiting distractions. Spend your regular commute time turning off the switches.
Many people end up working longer hours when WFH, as work hours become less clearly defined. Try and switch off when you can to avoid additional hours of computer use being added to your bill. Step away from the screen over lunch and take a technology break. Regular breaks can also boost your productivity, so it's a win-win.
Switch to a better energy deal
Switching to a cheaper energy tariff is one of the simplest ways to save money. It may not help you use less energy but switching to a better rate means you can pay less for what you do use. Use our technology to compare energy or compare electricity deals and see how much you could save on your next energy bill.
Compare gas and electricity deals
Our technology works 24/7 to keep you on great energy deals. Lower your bills by switching to our free service.