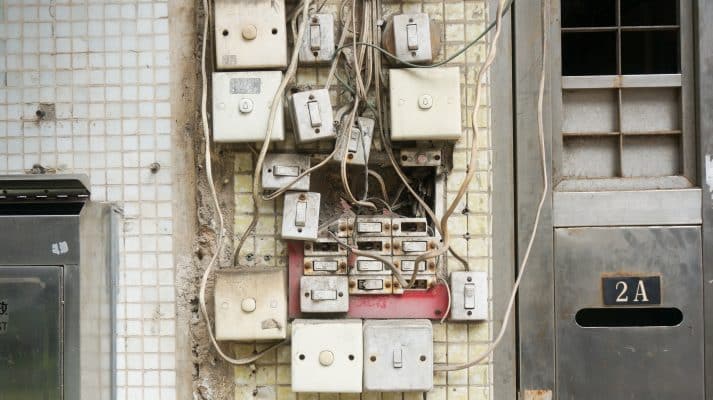 Auto switching (or automatic energy switching) is the new way to set up your energy bills and ensure you stay on a good deal forever.
Currently, over 50% of UK households are overpaying for their gas and electricity. Many households could save over £300 a year simply by switching energy suppliers, but either they don't realise they could save, or switching feels like too much effort. Auto switching is coming to the rescue, to save UK consumers millions of pounds.
Why auto switch energy suppliers?
The cheapest energy deals on the market are fixed 12 months tariffs. However, to make the most of these deals you have to switch every 12 months. Otherwise your contract automatically ends, and you get rolled on to a more expensive default rate. A typical household will overpay by over £20 for every month they spend on a standard tariff. It's called the loyalty penalty and it's how many energy suppliers boost their profits.
Auto switching lets you make the most of the cheapest, 12-month tariffs without the risk of paying the "loyalty penalty" when you forget to switch.
How does auto switching work?
Auto switching services regularly scan the market on your behalf, and let you know when you can save by switching. Unlike reminder services with auto switching the switch is started for you automatically, and all the details of your new energy plan are sent over email. But you're still in control – if for any reason you don't want to switch you always have 14 days to opt out.
Different auto switching services will have slightly different criteria for initiating a switch. With Switchcraft new switches are initiated once a year when you are free to switch without exit fees and can save more than £50 with the new supplier. Find out more about how Switchcraft works.
Can I really do nothing and save money?
Auto switching services set up your switch to the new supplier for you, and they will automatically take over from the old supplier. No stress, no break in energy supply and no need to contact either supplier.
If you don't have a smart meter, you will still need to submit meter readings so that your old supplier can process your final bill. The rest of the admin can all be done for you.
Are auto switching services easy to use?
With so many energy suppliers appearing on the market and so much information available, it can be hard to know where to start. Auto switching means no more trawling through confusing comparison sites and multiple tabs trying to work out what the best energy deals are.
You choose your first deal with us and we switch energy suppliers for you. Then, when that deal comes to an end (and before the supplier moves you onto an expensive standard variable plan), our system chooses another deal for you and switches you to it automatically. It's the easiest and most convenient way to make sure you're always getting a good deal on your energy.
What's the difference between free and paid auto switching services?
Free auto switching services take commission from suppliers in order to offer their service for free. This is similar to how traditional price comparison sites (eg. Money Supermarket or Uswitch) make their money. Suppliers are always listed in strict price order so that there can't be any bias due to different commission levels.
Paid auto switching services charge a fee to the customer each year to cover the costs of running the service.
How do auto switchers recommend energy deals?
Automatic energy switchers calculate your price based on your postcode, meter details and energy usage. Deals are always recommended in price order (cheapest first) respecting any preferences that you may have given. For example, if you have chosen to only switch between green suppliers you will be shown the cheapest green tariff that the service has available.
Auto switching sounds good but can I trust it to do the right thing for me?
Your recommended tariff will always be the cheapest tariff the auto switcher has available for your usage, which also meets any preferences you set when signing up. If you have any special requirements (eg. you need a supplier that supports the warm home discount) make sure that your auto switching service is aware of them.
It's also important to remember that you're still in control. You'll be sent the details of a switch 14 days in advance, so if you don't like the recommended supplier you can always ask for a second recommendation.
What are the differences between energy auto switching services?
The main auto switching services are:
Switchcraft
Flipper
Switchd
Look After My Bills
Weflip
Flipper and Switchd are paid for services, while Switchcraft, Look After My Bills and WeFlip are all free.
Every auto switching service will have slightly different criteria for when to start a switch. With Switchcraft we'll only switch you if you can save more than £50 and won't have to pay any exit fees, as these can quickly eliminate your savings if you switch too often. We also re-check your usage every year to ensure that our recommendations are always accurate.
How is auto switching different to regular price comparison?
With automatic energy switching you aren't just comparing prices once. The service will run a regular price comparison in the background and let you know every time you can save, without asking you to fill in endless forms.
How is auto switching different to other switching services?
Other switching services such as Auto Sergei and The Cheap Energy Club will run regular price comparisons on your behalf, however you have to initiate the switch yourself each year. With auto switching the switch is started for you.
I want to stay on a green energy plan, can I use auto switching?
Yes, you can set preferences when you sign up. For example, you can choose to only be switched between green energy tariffs. You can also set other preferences such as only switching between large suppliers or sticking with a supplier that sends paper bills.
Why do we need auto switching?
Citizen's Advice estimate that 80% of bill payers are overcharged by at least one supplier due to not switching regularly.
Many energy suppliers charge loyal customers more. This means you have to switch every year to ensure you stay on a good energy deal. However, switching takes time and know-how to get the best deals, which puts many households off switching even though they could save £100s.
Automatic energy switching completely changes the way you, as a consumer, can find the best energy deals. It allows you to make the most of 'new customer' energy plans without the risk of rolling over onto more expensive plans when your tariff ends.
Ultimately it lets you stay on a great energy deal every year, without spending hours on price comparison sites.
What are the benefits of auto switching?
With auto switching you can save money doing nothing. Price comparison and switch admin is all handled for you and you're still in control if for any reason you don't want to switch.
Is energy auto switching right for you?
If you ever find yourself falling behind on household admin then auto switching could be a great option. All you need is an email address where you can receive our updates.
Switch your energy supplier
To get the best deals, you need to switch energy providers. Use our technology to compare energy or compare electricity deals and see how much you could save on your next energy bill. 
About Switchcraft
We believe that everyone deserves a fairer deal on energy. Switchcraft is a free auto switching service that continually scours the market for better energy deals. Sign up in 3 minutes, and after that, we'll automatically switch you to a better deal every year.