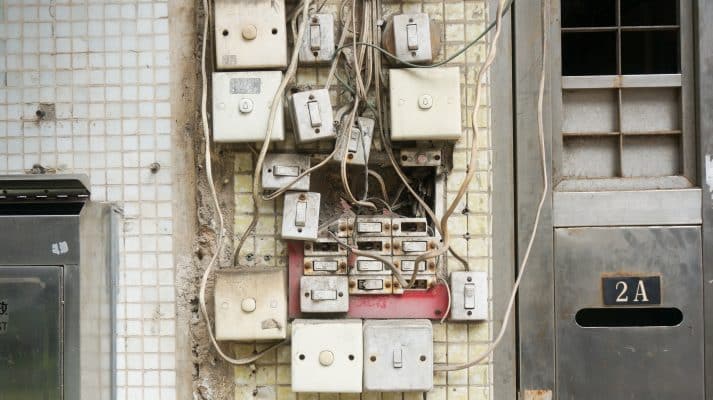 Auto switching (or automatic energy switching) is when your subscriptions for services like insurance, mobile phones and utility bills are automatically switched when better deals become available.
Switching energy supplier and finding awesome energy deals is an easy way to cut the cost of your energy bills. It may sound like a hassle but, our auto switching technology does it for you.
How does auto switching work?
Imagine a smartphone that always kept you on the strongest WiFi signal so you'd always get the best service for the internet. As you're about to enter a room with a weak signal alakazam, you'll be switched to a better one. That's a bit how automatic energy switching works. By signing up to our free service, you're always connected to a great energy deal.
Our automated system scans the market for the energy deals that save you money so that, once you've reach the end of your current plan, you'll be all set for new savings. Once our clever technology finds a better deal, we'll switch you over – easy. You'll be notified about the upcoming switch beforehand – so you can opt-out if you choose – and you'll be sent details of your new energy plan.
We'll pass on your details to the new supplier and they will automatically take over from the old supplier. You don't have to do a thing. No stress, no break in energy supply and no need to contact either supplier.
Why auto switch energy suppliers?
Did you know that millions of people are being overcharged for their energy? Currently, two out of three energy customers are paying way over the odds for their gas and electricity.
Automatic energy switching is a simple way to save money on your energy bills. And it means you'll always be on a great deal and cut hundreds of pounds off your gas and electricity bills.
But, does spending hours searching for those deals sound like fun? Not so much. That's why at Switchcraft we take care of the whole process for you – saving you valuable time and money.
The technology takes care of the boring stuff, while you put your feet up and enjoy cheaper energy, for life. Sounds good, right?
With so many energy suppliers appearing on the market and so much information available, it can be hard to know where to start. Our easy-to-use service searches for the best energy deals – based on your preferences – and transfers you to them automatically. No more trawling through confusing comparison sites and multiple tabs trying to work out what the best energy deals are.
You choose your first deal with us and we switch energy suppliers for you. Then, when that deal comes to an end (and before the supplier moves you onto an expensive standard variable plan), our system chooses another deal for you switches you to it automatically, all based on your original preferences. Our automated system does this continuously, deal after deal. It's the easiest and most convenient way to make sure you're always getting a good deal on your energy. Not just now, but forever.
Why is automatic energy switching so exciting?
Automatic energy switching completely changes the way you, as a consumer, can find the best energy deals. It makes the process transparent, easy and efficient and prevents you from being caught out by 'new customer' energy plans that roll over onto more expensive plans. With Switchcraft, you'll already be switched to a new supplier before the old supplier rolls you onto their pricey standard variable tariff. And we'll keep switching you, automatically, as soon as each deal nears its end.
Switch your energy supplier
To get the best deals, you need to switch energy providers. Use our technology to compare energy or compare electricity deals and see how much you could save on your next energy bill.
About Switchcraft
We believe that everyone deserves a fairer deal on energy. Switchcraft is a free auto switching service that continually scours the market for better energy deals. Sign up in 3 minutes, and after that, we'll automatically switch you to a better deal every year.