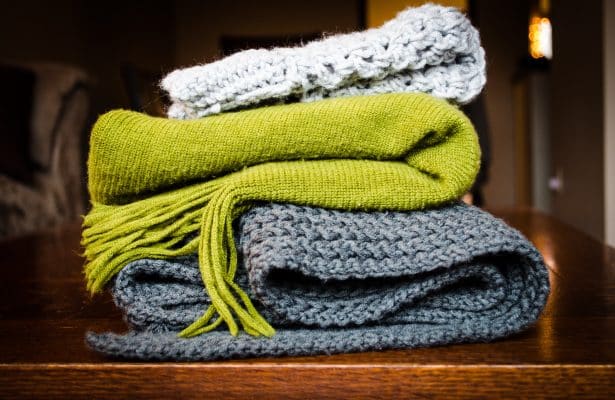 If you want to make sure you're getting the cheapest gas and electricity deal, it's worth looking into whether you might qualify for any government allowances or discounts such as the winter fuel allowance. Of, course, letting Switchcraft search for the best gas and electricity quotes and switch you to great deals is always going to be the easiest way to make sure you're with the cheapest utility supplier! (We would say that wouldn't we!).
But there's no harm in a little extra help with your bills if you can get it. And, the winter fuel allowance could do just that.
Can the winter fuel allowance help you get the cheapest gas and electricity?
The Government pays the winter fuel allowance to people who may struggle to pay their energy bills in the winter months. It's a one-off annual payment of between £100 and £300, which the relevant authority pays out between November and December. The purpose of the allowance is to help anyone struggling with high energy bills and help them enjoy the cheapest gas and electricity they can. Unlike some allowances, it's not weather or temperature dependent, it's available every winter.
The winter fuel allowance is easy to claim and, if you qualify, the relevant authority pays it into your bank account or paid by cheque. If you receive benefits, the Government will pay your winter fuel allowance in the same way you receive these. This annual payment is also sometimes referred to as the winter fuel payment or heating allowance and it's a tax-free payment.
Awesome, right? Yes definitely. But, do you qualify?
Do you qualify for the winter fuel allowance?
The winter fuel allowance is for anyone born on or before 5 August 1953 who has been living in the UK for at least one day during a set week in September. For example, in 2017 you would have qualified if you had been living in the UK for at least one day during the week of 18 to 24 September 2017.
You don't qualify if you fall into any of the following categories in that set week:
you lived in a care home or independent hospital
you were in prison
you were in hospital getting free treatment for more than 52 weeks
you were subject to immigration control and did not qualify from help from the Department for Work and Pensions;
lived in Cyprus, Spain, Malta, France, Greece, Gibraltar or Portugal.
This amount you'll get is between £100 and £300 per person and is dependent on your living situation (i.e. do you live alone or with someone else who qualifies) and your age. It's a decent amount and could go a long way towards getting you the cheapest gas and electricity set up.
How do you claim it?
If you already claim certain types of benefits you may not need to claim – the relevant authority will pay the allowance automatically. For more info click here. If you're not and you do need to claim, see below. To apply, you need to head to the gov.uk website and download an application form. Or you can get a claim form posted out to you by calling the helpline on 03459 15 15 15.
There are other payments that can help to cover energy costs, these are the cold weather payment and warm home discount.
Cold Weather Payment
The cold weather payment is a government grant and it's given out (to those qualify), when it gets really cold, to help them pay for gas and electricity. For example, if the temperature drops below zero degrees Celsius for one consecutive week the payments would be triggered.
 The cold weather payment is available in the winter from 1 November to 31 March. If, at any time across this period, the temperature hits zero degrees or drops below this for seven consecutive days, the authorities grant anyone who qualifies £25 for each seven-day period.
You may qualify for cold weather grants if you receive any of the following benefits:
Pension Credit
Income Support
Income-based Jobseeker's Allowance
Income-related Employment and Support Allowance
Universal Credit
Check if you're eligible here.
The relevant authority usually makes the payment within 14 working days into the same account that your benefits go into. For more information click here.
Warm Home Discount
The warm home discount provides an easy way to make a saving on your energy bills, rather than a cash payment. It's received as a discount on your existing gas and electricity bills and could save you around £100 or more. Again, you need to be eligible for this discount – check if you qualify here.
Don't qualify, but still want to save money?
Or do qualify and want to save even more money? We don't blame you! Well, that's where we can help. Our automated switching system searches for the best gas and electricity quotes available, compares them, then switches you to the cheapest gas and electricity supplier quickly and easily. It's completely automated, and once you've filled your details in once, you don't have to do a thing.
It's the simplest way to ensure you're getting the cheapest gas and electricity prices you can. And our system doesn't just do it once, it does it again and again, so you'll always be with the cheapest gas and electricity supplier, without having to lift a finger.
Switch your energy supplier
To help with rising energy costs you can should lower your energy bills by trusting us to find you great energy deals, year after year. 
About Switchcraft
We believe that everyone deserves a fair deal on energy. Switchcraft is a free auto switching service that scours the energy market for great gas and electricity deals for you. Signing up takes less than 3 minutes and after that, our system automatically switches you to a new deal each year. Save money on your bills by doing nothing. And you'll always be in control if, for whatever reason, you can cancel at any time.