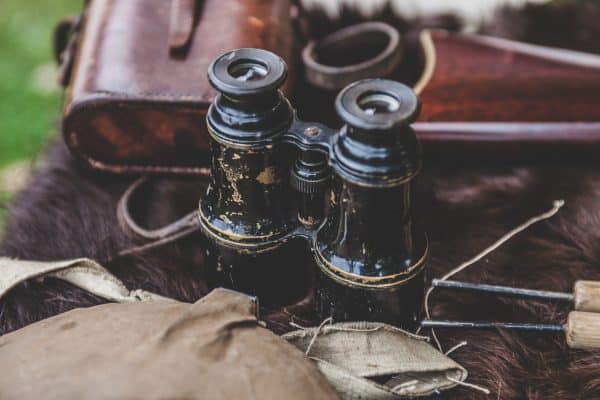 If you want to do an energy comparison to find the best gas and electricity deals, it's important to know how to read your meter and find out which one you have. Everyone needs an energy meter, but they can be tricky to decipher. So, we've put together a quick-fire guide to make life a little bit simpler. After all, that's what we're about at Switchcraft, making life simpler. There are a variety of meters on the market – smart meters, prepay meters, Economy 7 meters. Knowing which meter you have is a good starting point for your energy comparison, as some meters can offer specific tariffs designed to save you money and some can allow you to keep a closer eye on what you're spending. It's the first step on the road to helping you find the cheapest electricity supplier or best gas provider. Cheaper energy, here we come! Here's a quick rundown of the types of meters that are available.
Step one – which meter do I have?
Economy 7
Economy 7 and Economy 10 meters provide you with an easy way to save on your energy bills. An Economy 7 meter and tariff gives you a seven-hour window at night in which you pay a lower rate for your electricity. The idea is that if you have this type of meter and tariff, you can run your washing machines, dishwasher and so on overnight and make some great savings on your utility bills. Read more about Economy 7 meters here.
Economy 10
Economy 10 meters and tariffs offers a similar deal, but instead of the cheap electricity rate being offered at night, the cheaper rate is offered at off-peak times throughout the day, with total available off-peak hours totalling 10 hours. If you're looking to do an energy comparison to find a better deal on your utilities, this type of meter and its associated tariffs are worth investigating. They could be a way for you to get the best gas and electric deals. Read more about Economy 10 meters here.
Smart meters
Chances are you've heard someone talking about smart meters recently or even been offered one by your current energy provider. Smart meters can send automatic readings in real time back to the supplier. Most smart meters currently installed are first generation (SMETS1), but new second generation (SMETS2) meter is about to be rolled out. If you have a SMETS1 smart meter and you switch supplier you may lose the smart functionality. For this reason, if you are offered a smart meter, you may want to wait until you can get a SMETS2 model. Currently installed SMETS1 meters should be upgraded by 2020. Discover more on smart meters here.
Prepayment meters
A prepayment meter allows you to operate on a 'pay as you go' style tariff. With a prepay meter you pay for all your energy before you use it. You can usually top it up using tokens or a 'key'. The downside is when they run out, they run out and this can happen at almost any time. Whichever meter you have, we've got your back. Switchcraft supports all of these meter types and – even better – we are the only auto-switching service that does.
Step two – how do I read my meter?
How to read your gas meter
There are several types of gas meter: metric meter, imperial meter, dial meter:
A metric meter is fairly easy to read once you know how. Check the number display and take the first five numbers from the left and ignore any numbers after the decimal point (these may be red).
A gas imperial meter is similar, but you only need four numbers. On the number display take the first four numbers from the left and ignore the numbers in red.
A dial meter looks a bit more complicated, but it quite simple in reality. Read the four dials along the bottom row from left to right. Write down the number closest on the pointer on each dial – if the pointer is between two numbers, write down the lower number. Ignore any other dials
How to read your electricity meter
First you need to establish which type of energy meter you have – a single rate meter, two rate meter, two rate single display meter or dial meter:
A single rate meter shows six numbers, but you only need the first five numbers from the left. The sixth number, which may be shown in red, should be ignored.
A two-rate meter shows two number displays, but reading it is similar to taking a single rate meter reading. Simply take the first five numbers from the left on both number displays and ignore the sixth number, which again will possibly be red.
A two-rate single display meter shows one number display. Some meters cycle through the two rates automatically, but on others you'll need to press a button to display the next rate. Write down the five numbers you can see for each rate.
A dial meter is slightly more complicated to read. Read the first five dials from the left. Ignore the dial marked 1/10. If the pointer is between two dials, write down the lower number.
Switch your energy supplier
To get the best deals, you need to switch energy providers. Use our technology to 
compare energy
 or 
compare electricity
deals and see how much you could save on your next energy bill.
Compare gas and electricity deals
Our technology works 24/7 to keep you on great energy deals. Lower your bills by switching to our free service.