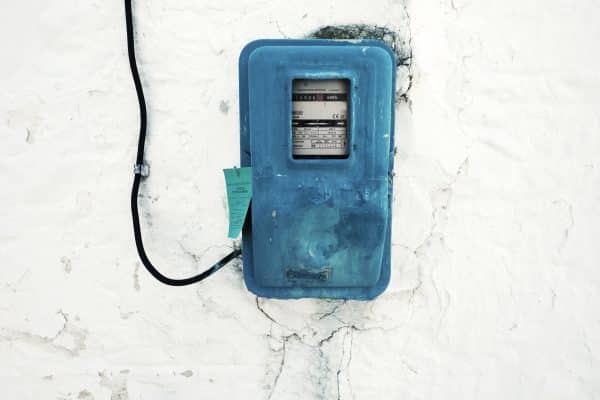 Why switch from prepayment to a credit meter?
Prepayment meters or "pay as you go energy deals" are generally more expensive than credit meters. This is because there is more admin involved for the energy suppliers to process the payments. In fact, in the last 12 months the cheapest prepay plans were an average of £195 more expensive than the best credit deals, for typical usage. There are also fewer plans available for prepay meters so you will have fewer options when choosing a supplier. 
The other major benefit of credit meters over prepay deals is that they won't cut off your energy if you've forgotten to make a payment, so there will never be any down time. That said, pay as you go deals do offer more control over how much you spend.
How does a prepayment meter work?
Prepayment meters require money to be added before you can use your home energy. You then pay for exactly what you use as you use it, until that money runs out and you need to top up again.
How you top up your prepay meter can vary by supplier and meter type. With a smart prepay meter you will be able to top up online, and some prepay suppliers also allow you to top up via an app.
Compare gas and electricity deals
Our technology works 24/7 to keep you on great energy deals. Lower your bills by switching to our free service.
However, the majority of prepay meters will have a card or key attached that needs to be topped up in person. To top up you take this key to the Post Office, a shop with a PayPoint, or a PayZone machine. Once you've added credit to the prepayment card you can plug it back into your meter to be used.
How to switch from prepay to a credit meter
Changing from a prepayment to a credit meter requires a new meter to be installed in your home. Some suppliers will do this for free, while others will pass the cost of installation on to you. For your supplier to agree to change your meter you may need to clear any outstanding payments and pass a credit check.
If you are with a supplier that offers both prepay and credit deals you should contact them to find out if you can switch to their credit plan with a new meter. In this case they can manage the installation of the new meter. Make sure to ask if they will do the installation for free and if they require a credit check or security deposit.
If you are with a supplier that only offers prepay plans, then search for a new supplier that offers a good deal for credit meters. You will likely have to call the new supplier or use an online chat to find out if they can switch your meter when you sign up. It is worth shopping around to find a supplier with a good rate that can also switch your meter free of charge.
Note that, if you are renting your home you should get permission from your landlord to change the meter. Otherwise they can insist that you change your meter back when you move out.
Can I still switch supplier if I'm on a prepayment meter?
Yes, even though switching from a prepayment to a credit meter can be complicated, you can still easily switch between different prepayment deals. The cheapest prepay deals offer savings of around £200 per year for typical usage vs. the most expensive prepay plans. You can compare energy deals with Switchcraft, just select "prepayment" as your payment type.
You should not need your landlord's permission to switch your energy supplier assuming you are paying the bills. 
About Switchcraft
We believe that everyone deserves a fairer deal on energy. Switchcraft is a free auto switching service that continually scours the market for better energy deals. Sign up in 3 minutes, and after that, we'll automatically switch you to a better deal each year.