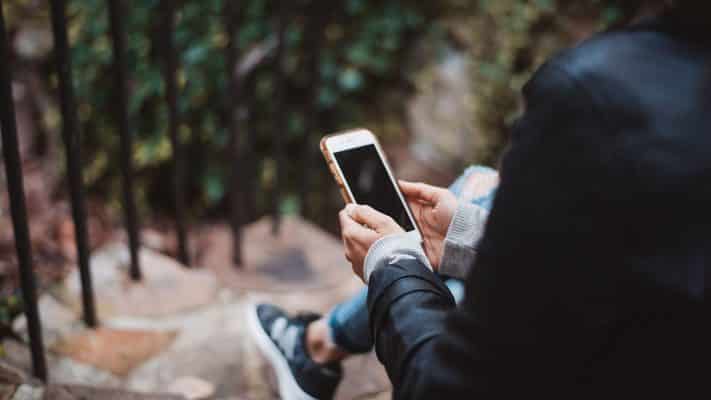 To effectively compare electricity and gas tariffs, you need to know how tariffs work. It doesn't sound gripping, but it is the key to finding the best gas and electricity prices. Your average consumer doesn't pay that much attention to their tariff. Be honest, do you know, off the top of your head, which energy tariff you are on? Do you ever really look at the bill?
We're guessing it's a no – who has time for that, right?
But looking at how much you're spending on energy and comparing electricity and gas tariffs your energy supplier is offering you to what they offer new customers – and then to what other providers could offer you – could be the first step to saving you money. You can do this yourself – warning, this is time-consuming and pretty dull. "Sorry Mark, can't make it tonight, I need to compare electricity and gas prices…". Or, leave it to an auto switching service like Switchcraft to find you the best gas and electricity deals tariffs.
First steps to compare electricity and gas plans
First up, you need to have a basic understanding of tariffs. Essentially, an energy tariff is just a pricing structure for energy usage. It dictates how much your provider will charge you for energy used. But there are a surprising number of options to choose from – standard, green, fixed, feed-in. The most important thing is that you get a deal that suits you.
Some providers may give their deals swanky names, but most deals will sit under the categories below. From green tariffs, to prepayment tariffs, we've broken down some of the most common offerings to help give you an overview.
Standard tariffs
This tariff does what is says on the tin. It's your energy provider's default tariff, with variable prices that go up and down according to the market. There's usually no exit fee and it's a rolling arrangement with no end date. The main thing to bear in mind with these tariffs is that they are usually quite expensive. It's a flexible tariff – no contract and you can leave with minimal or no fees – but you do pay more for the privilege.
You're also likely to be on this tariff if you signed up for a deal with your supplier which has now ended. When a contract ends, your supplier will usually place you on the standard variable tariff – which is likely to mean you will paying more than you did on the deal you initially signed up to. In short, it's potentially not the best tariff for the best price.
Fixed
This tariff offers guaranteed rates for the period of the contract, but usually has an end date. The tariff will guarantee the cost of the standing charge and the price per kilowatt hour cost of gas or electricity. You should compare gas prices and look at the best electricity deals before settling on a fixed tariff, so you can be sure you're getting the best deal. Some fixed tariffs will charge a fee for leaving before your contract ends, but not all.
Plus, if you leave 42-49 days before the contract ends, your supplier cannot charge you a fee thanks to new Ofgem rules. The real plus is that these sorts of tariffs tend to be a lot cheaper than the standard tariffs.
Dual Fuel
This tariff quite simply means getting your gas and electricity from the same supplier. The bonus is that your supplier may offer you a discount for doing this. This discount usually comes as a discount on monthly bills or an annual discount.
The other advantage is that you only have to deal with one supplier for bills, meter readings or complaints – which does make life a lot simpler. If you compare electricity and gas plans separately against dual fuel, you may find some discounts, but these are not normally much greater than dual fuel discounts.
Online energy
With an online tariff, you have to manage the whole account online. And, in doing so, you receive a discount. You'll normally be able to give meter readings online and will receive paperless billing. It's an easy way to manage your energy and getting a discount for doing it this way seems like a win-win. You could make a decent saving by taking your energy management online and make life a bit easier. It could be a simple way to get the best electricity deals and gas prices.
Prepayment
To enjoy a prepayment tariff you need a pre-payment meter. This tariff works on a 'top up' system where you can add credit to your energy account using a key, card or prepay tokens provider by your energy supplier.
The great benefit of prepayment meters is that they're a really efficient way to manage how much you're paying for your energy and how much you're using. The downside is that these tariffs tend to be pricey, making it an expensive way to pay for energy.
Green
Green tariffs can work in one of two ways. The supplier will either contribute towards environmental or green schemes for you or match your energy usage with energy generated from renewable sources. Either way, it's a great way to do your bit for the environment. You might assume this is a more expensive tariff, but that's not necessarily the case. Shop around and you may find deals that help you save the planet and your wallet.
Feed-in Tariffs
This is a slightly less common tariff but is available with many suppliers. This form of tariff requires you to literally 'feed in' to the system by generating electricity at home through renewable technologies – solar panels, for example. This sort of tariff isn't for everyone, but it's an interesting route to pursue if you're keen on upping your green credentials even further. This tariff is not normally available on most gas and electric comparison sites.
Capped
A capped tariff means your energy price is capped at a specified level. Prices can vary within certain limits, but cannot go over the agreed cap. This protects you from any massive price hikes, but in a similar vein to the standard tariff, does mean it's not a particularly cheap tariff.
Switch your energy supplier
To get the best deals, you need to switch energy providers. Use our technology to compare energy or compare electricity deals and see how much you could save on your next energy bill.
About Switchcraft
We believe that everyone deserves a fairer deal on energy. Switchcraft is a free auto switching service that continually scours the market for better energy deals. Sign up in 3 minutes, and after that, we'll automatically switch you to a better deal every year.