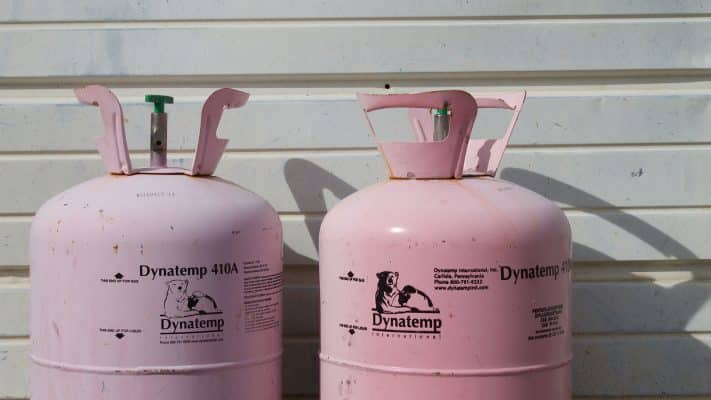 Energy bills can be much more confusing than they need to be, which can make it hard to know if you're getting the best gas and electricity prices. So, we've given you a quick rundown of how to read your bill, how to query it and how to bag yourself the cheapest gas supplier and UK electricity prices.
How to keep on top of utility prices
One of the simplest ways to keep track of your gas and electricity prices is to pay more attention to your bills. Boring, yes. Definitely boring, but it can save you money. Energy bills are packed with jargon which can make them hard to interpret. So, we've tried to bust some of the more common bits of energy speak you might find on your bill below. For our full jargon-busting list of energy terms click here.
How to read your bill
Kilowatt-hours (kWh)
This is the unit of measurement your energy provider will use to bill you. Its value is that of a person using 1,000 watts of electricity for one hour. So, all your electricity UK prices will be per kWh used.
Calorific Value
No need to hide the brownies, Calorific Value (or CV), in utility terms, is used to describe how much heat is generated when a volume of gas is burned. Still thinking about the brownies? Us, too. CV can differ from one area to the next and the CV for your area should be noted somewhere on your bill. The CV essentially helps to identify the efficiency of the gas in your area and your supplier will charge you a rate that takes this into account. Not a brownie in sight…
C, A or E?
Your energy usage can be calculated in several different ways. If you provide the meter readings to the supplier, you find a 'C' (for customer) on your bill. If the energy supplier takes your readings, you should be able to spot an 'A' (for actual). And, if your bills are based on an estimate, you'll find an 'E' (for estimate – of course!) on your bill. If you want to make sure you're get the best utility prices, it's sensible to take your own meter readings and send these to your provider rather than relying on an estimate. This way you can ensure you're only paying for actual energy usage rather than an estimated amount calculated by the supplier. You can send your provider readings as often as you like, but every three months is probably often enough! (They don't really want to hang out with you that often!) It's the safest way to make sure you're getting the best gas and electricity prices and aren't paying over the odds.
MPAN or MPRN number
This is a reference number for your meter. MPAN numbers are for electric meters and MPRN numbers are for gas meters. It's an easy way for energy companies to locate your meter. It's always worth checking it's correct – so you can rest easy in the knowledge you're not accidentally funding the energy for Justin from next door's cannabis farm.
Dual fuel
Dual fuel does what is says on the tin really. It describes the fact that you get both your gas and electricity from the same company. Doing this can mean you get a discount on the cost, so it is worth bearing in mind.
Direct Debit
Ok, so not exactly a technical term (though it's often labelled as an MDD – Monthly Direct Debit), but it's worth knowing how they work when it comes to energy bills. Paying for your energy by Direct Debit is fast and easy, plus energy providers will often offer you discounts if you pay in this way. You will usually receive a bill on a monthly basis. The monthly amount is calculated by splitting your annual usage over 12 monthly payments. This usually means that when it's warm in the summer and the heating is off, you actually pay for more than you're using, but, in the winter, you'll pay for less than your actual usage amount. Essentially, your utility prices are all evened out across the year so that, hopefully, you don't get any huge surprise bills.
How to query your bill
If you do get some big bills or the amounts seem unusual to you, ask for a breakdown so you can take a look at what you're being charged for in more detail. There can be all sorts of reason for a bill seeming wrong. It could be that you haven't given your supplier a meter reading for a while; the time period is different or that you owe money from a previous bill. Or, it could be that your tariff has ended prices have gone up. Do also bear in mind any lifestyle changes, too – have you started working from home (heating on, fancy new coffee machine, video calling all day long); installed fancy new lights or had people staying with you? All these sorts of lifestyle factors can cause bills to be higher than usual. If it's way off, take your meter readings and send these to your energy provider. It's always worth querying a bill that looks unpleasantly large! If you're still not happy with how much you're paying, sign up to Switchcraft and we'll look for a better deal for you, you so can make sure you get the cheapest gas supplier and UK electricity prices. 
Switch your energy supplier
To get the best deals, you need to switch energy providers. Use our technology to 
compare energy
 or 
compare electricity
 deals and see how much you could save on your next energy bill. 
About Switchcraft
We believe that everyone deserves a fairer deal on energy. Switchcraft is a free auto switching service that continually scours the market for better energy deals. Sign up in 3 minutes, and after that, we'll automatically switch you to a better deal every year.
Compare gas and electricity deals
Our technology works 24/7 to keep you on great energy deals. Lower your bills by switching to our free service.