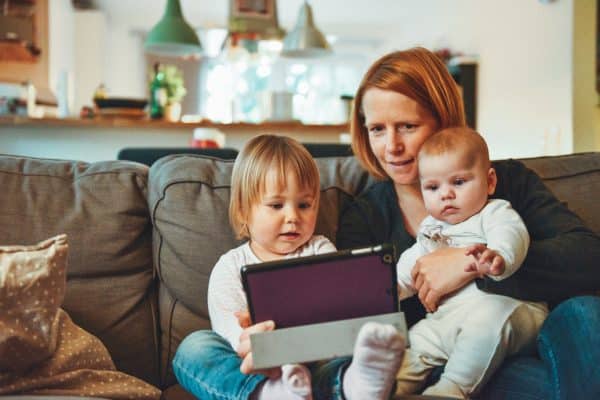 The government is bringing in a change to energy tariffs which could affect your gas and electricity prices. For the better – we hope! The energy price cap – or Draft Domestic Gas and Electricity Bill to give it its full title – will Ofgem the ability to cap standard variable tariffs.
How much do you really know about your energy tariff or energy prices in the UK? In the current system, if you're a customer on a standard variable tariff, you're on your supplier's standard or 'evergreen' tariff. But, did you know that is not the cheapest tariff available? On this tariff gas and electricity prices could go up or down at any time and you may be missing out on some great deals.
Usually, on this sort of tariff, there are no exit or cancellation fees, so you're free to switch tariffs at any point, but it's not likely to be a particularly cheap tariff. It's also worth bearing in mind that if you've shopped around for a great gas or electricity tariff and signed up to a deal with your supplier and that deal has now ended, they will probably have moved you to a standard variable tariff. Meaning you could be paying quite a lot more than you had originally signed on for. Not what you bargained for? No problem, this is where the cap comes in.
What will the cap do to price of gas and electricity?
The cap is designed to help consumers stop overspending on their energy bills. If you're on a standard variable tariff and haven't recently swapped energy supplier, it's likely you'll be overpaying. And it's not just a small amount that you could be losing out on. You could be paying hundreds of pounds more than you would on some of the cheapest deals. Yup, really.
Around 12 million household are thought to be overpaying for their energy as a result of being on a standard variable tariff. The main aim of the cap is to ensure everyone is getting a fair deal on their gas and electricity prices. As it stands, with so many people overpaying, this is not the case. Customers of the 'Big Six' are reportedly paying up to £1.4 billion more than they should be every year. That cap is starting to sound pretty good, right?
Pros of the cap
In theory, the cap will save consumers money and ensure that they don't end up on gas or electricity tariffs which charge them extortionate amounts for their energy. This should mean that if you buy into a great deal with an energy provider, then it runs out and you end up on a standard variable tariff, you're not left with huge bills.
It also should mean that, even if you are less inclined to shop around for a cheap deal and are happy to go with a standard gas or electricity tariff, you're paying a measured and reasonable amount for your energy. Sounds like a win to us.
Cons of the cap
One of the key reasons the cap could be a problem is that a regulated energy price may make people switch off and stop engaging with how much they are being charged.
The Big Six also suggest that if they and other energy providers are not allowed to challenge the level at which bills are capped, this could lead to a reduction in investment in the energy sector.
Another key issue is smart meters. You may have a had a call from your supplier asking if you would like to have a smart meter installed or already have one installed. And there's a big government push to get thousands more installed across the country. But some of the bigger energy suppliers are warning that if they are squeezed by the cap it will make it too expensive to do a roll-out of smart meters.
There is also a concern that this could make the market less competitive, which could ultimately be more expensive for consumers.
Switch your energy supplier
To help with rising energy costs you can should lower your energy bills by trusting us to find you great energy deals, year after year.
About Switchcraft
We believe that everyone deserves a fair deal on energy. Switchcraft is a free auto switching service that scours the energy market for great gas and electricity deals for you. Signing up takes less than 3 minutes and after that, our system automatically switches you to a new deal each year. Save money on your bills by doing nothing. And you'll always be in control if, for whatever reason, you can cancel at any time.